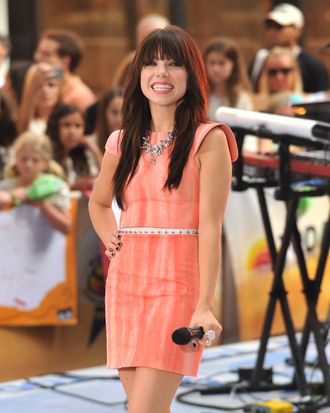 Carly Rae Jepsen performs on NBC's "Today" at Rockefeller Plaza on August 23, 2012 in New York City.
Photo: Theo Wargo/Getty Images
This weird Ukranian Christmas song sounds nothing like "Call Me Maybe," so let's just look on the bright side here: Carly Rae Jepsen is now so famous and important that weird musicians are taking legal action just to be in the same sentence as her. You made it, kid.