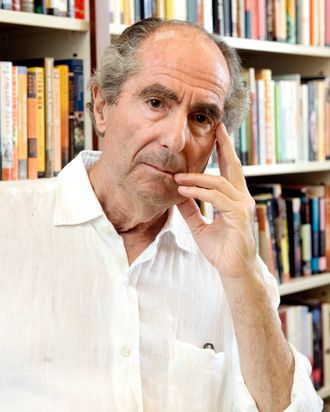 Author Philip Roth poses for a photo in the offices of his publisher Houghton Mifflin, in New York Thursday Sept. 8, 2008.
Photo: RICHARD DREW/Corbis
"To tell you the truth, I'm done," Roth told a French magazine (as translated by Salon). "Nemesis will be my last book." Then he collected his Pulitzer, his two National Book Awards, the adoration of millions and rode off into the sunset (or to the giant fort he built out of all those books. There are so many!).