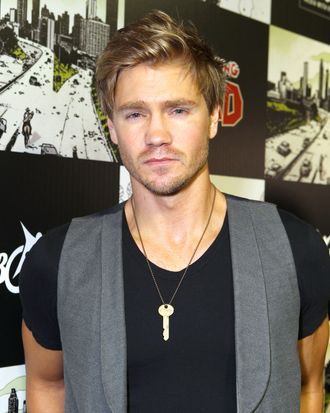 Actor Chad Michael Murray attends "The Walking Dead" 100th Issue Black-Carpet event powered by Hyundai and Future US at PETCO Park on July 13, 2012 in San Diego, California.
Photo: Alexandra Wyman/Getty Images
The profoundly under-appreciated cop show Southland comes back in February, and when it does, it will feature Chad Michael Murray. (That sound you hear is the alarm in your brain screaming, "Does not compute.") According to TV Line, Murray will appear in several episodes as a "likable cop who is a bit of a loose cannon," which describes most of the characters on Southland and about 85 percent of all fictional law-enforcement officials.