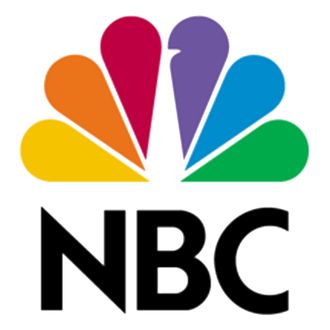 For years, it sometimes seemed as if executives at NBC were deliberately trying to destroy the network from within (or "tank it," as Jack Donaghy would say). But no more: Under the new Kabletown Comcast management team of Robert Greenblatt and Ted Harbert, the Peacock finds itself in the middle of what appears to be a legitimate Nielsen recovery. Evidence of the network's quickening pulse is unmistakable: Newcomer Revolution is drawing big crowds on Mondays; The Voice regularly clobbers the Simon Cowell–led X Factor; and Matthew Perry's Go On has found a decent-size audience on Tuesdays. Throw in monster numbers from Sunday Night Football (the network's only bright spot in past seasons), and the result is a world where NBC actually won the first month of the 2012-13 TV season among viewers under 50, the demographic group most frequently fetishized by advertisers. But is it too early to call it a comeback? After diving into the Nielsen numbers and ringing up some of our best TV-industry sources, we came up with three reasons why NBC can be hopeful things have turned around — and two that suggest it still has a long road to recovery. Let's start with the bad news first.
The Voice is making NBC's recovery look stronger than it is.
As Bill Clinton might put it, much of NBC's year-to-year ratings gains are due, in large part, to arithmetic. The Voice, an established ratings hit that is averaging upward of 13 million same-day viewers this season, wasn't on the air last fall. It's airing in time slots previously occupied by the barely watched The Sing-Off on Mondays (average audience last year: 4.6 million) and the fading Biggest Loser on Tuesdays (7 million in 2011). "They're taking three hours of their schedule that were horrible and making them good," one network insider says. With Saturday devoted to reruns and Sunday devoted to football, the three — and in some weeks, four — hours of The Voice represent about 20 percent of NBC's first-run fall entertainment programming. So what's the problem?
On one level, there's absolutely nothing wrong or even unusual about a reality show powering a network's ratings surge: Fox became TV's No. 1 network because of American Idol. But come December, The Voice will disappear from the Peacock's lineup for four long months until a new cycle returns in late March. And in early January, Sunday Night Football goes away as well. If you take both shows out of the mix, NBC suddenly finds itself flirting with fourth place again. What's more, there's also the issue of whether or not NBC made the right long-term call scheduling two editions of The Voice in one season. The half-life for reality shows seems to be growing shorter in recent years — witness CBS's Undercover Boss, which was huge in its first two seasons but now is a Friday-night hole-filler for the Eye. Fox's X Factor was never a big hit, but its second season is already tracking lower than its first. And as much as The Voice is boosting NBC, its ratings this season versus just eighteen months ago are down more than 20 percent. "It's a smart strategy for the short term, but in the long term, the question becomes, Are you going to burn it out quicker?" one Hollywood veteran says. What's more, while the plan to sub in different judges when the show returns next spring for season four (with Shakira and Usher tapping in for Xtina and Cee-Lo) could keep the format fresh, it's just as possible that it might dilute the brand even further. "That show is driven by chemistry of the four judges, and now you're going to have only half the panel in the spring," one industry wag notes. Add in the fact that there are now three music competition series vying nearly year-round for viewers in prime time, and it's easy to see The Voice being a ratings power for just a year or two more.
Thursday nights have fallen off a cliff.
NBC has been battling declining audiences on Thursdays for years, at least since Jeff Zucker made the short-sighted call to trash the "Must-See TV" brand by scheduling The Apprentice on the night back in 2004. But this fall, the Peacock has flatlined on what has historically been one of its strongest nights: 30 Rock, Up All Night, and Parks and Recreation are now barely pulling in 3 million viewers in same-day Nielsen numbers (by contrast, Community did about 10 to 15 percent better when it aired on the night last fall, while Parks never got below 4 million viewers during the first month of the 2011-12 season). Even more distressing is the fact that The Office, which for the longest time was an island of relative Nielsen strength for NBC on Thursdays, is collapsing as it nears the end of its run next May. Last week, the show just managed to attract 4 million, its smallest audience ever and about 30 percent below its viewership early last fall. And then there's Rock Center, the Brian Williams vanity project that has created a giant black hole for the network at 10 p.m. and hurt its already weak average rating for the night. NBC has already recognized the need for change, with 30 Rock and Office ending their runs and Up All Night going on hiatus to re-create itself as a multi-camera comedy (and likely never returning to Thursdays). Come 2012, NBC will bring back Community in February and hope adding newcomer 1600 Penn with Josh Gad will bring some spark. But given how much advertising revenue is available on Thursdays, when movie studios pay a premium to hawk the new releases, NBC's disastrous performance on the night remains a giant impediment to a full recovery.
Now, the reasons for the Peacock to feel a bit 'cocky:
The network has done a great job using The Voice to turn Revolution into the fall's biggest success story.
Forget how corny it is or how many folks seem to watch just to mock it on Twitter: Revolution is the only real breakout hit of the season so far. Now, while the show is surely getting a boost from its position behind Voice, it's not just coasting along because of its lead-in. After all, Smash also aired behind the singing competition, and save for its first episode, its ratings never got above a 3.0 rating among viewers under 50. By contrast, Revolution has been above 3.0 every week it has aired, and it's proven to be among the biggest gainers when DVR viewing is factored in. "Revolution feels real," one rival executive warily admits. One reason is it seems to have the sort of audience momentum not seen in other shows that NBC has renewed in recent years. Some industry observers remain skeptical that the show's sci-fi premise can hold up for more than a season or two. That's a legitimate concern, but it's also the same concern many had about both 24 and Lost, and both shows had long, healthy runs. It'll be up to the show's creators whether Revolution ends up like one of those two shows, or like the quick flame-out that was Heroes.
… while a couple of other recent shows have also shown promise.
Go On hasn't been nearly as successful using its Voice lead-in as Revolution, but it's done a bit better than okay by trouncing ABC's established comedy competition (Happy Endings) and running neck-and-neck with Fox's New Girl. "It's held on long enough that you can see it lasting for a second season," one industry insider predicts. Meanwhile, last season's newcomer Grimm has done solid business on Fridays and is generating huge gains from time-shifting. It's a model that worked for Fringe for four seasons, and Grimm is actually doing much better than the Fox show. And then there's Smash: While its ratings got smaller as the year wore on, and many seemed to be hate-watching rather than loving it, the show did generate a decent-size fan base behind The Voice. It will be tested this winter, when it moves to 10 p.m. Tuesdays in February, but if the show can hold on to last year's viewers, it will end up improving NBC's Tuesday ratings. Taken together, Go On, Grimm, and Smash mark three strong utility players launched by NBC in fewer than eighteen months. That's a good track record for any network.
NBC now appears to be under competent management.
During the Jeff Zucker/Ben Silverman era at NBC, Hollywood's creative community, as well as the small army of talent agents who play a huge role in packaging new shows, felt the network had been taken hostage by captors who had no regard for the medium. Everything was about short-term fixes (supersize! The Apprentice: Martha Stewart!) or in Zucker's now infamous words, "managing for (profit) margins" (The Jay Leno Show). They were the Bush and Cheney of the TV world, but with better hair (well, at least in Silverman's case). But with Greenblatt and Harbert, it now seems as if adults are running NBC. While they ultimately decided to schedule two editions of The Voice each season, they at least wisely opted against rushing on season two of the show in the fall of 2011, something Zucker almost certainly would have done since it would provided a quick ratings and revenue boost. In addition, Greenblatt has been incredibly cautious about touting NBC's mild Nielsen gains over the past year. Yes, he and Comcast executives gave the New York Times a few quotes for a recent story about this fall's Nielsen momentum, but they've generally kept a low profile in the media and been wise about emphasizing just what a tough road the network faces. Greenblatt and Harbert also made a key behind-the-scenes move, stealing away veteran ABC scheduler Jeff Bader (and his No. 2, Steve Kern) to run the Peacock's strategic war room. Of course, some Community die-hards may disagree with the notion that NBC's executive brain trust has seen an IQ boost, given the network's tacit support for producer Sony Pictures Television's decision to oust Dan Harmon or the show's ever-changing return date. We're not going to re-litigate the Harmon situation, but consider this: NBC ultimately opted to keep the show on Thursdays (coming back — allegedly — on February 7) rather than go through the likely fatal Friday-night plan. Willingness to admit a mistake is a sign of good leadership. And that's something NBC, at long last, seems to have once more. That doesn't guarantee a full NBC turnaround — but it's a start.