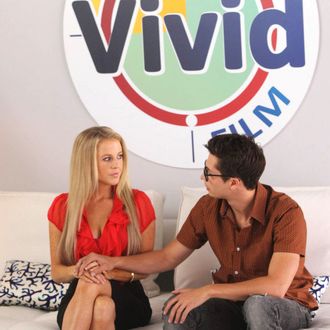 The L.A. Complex "Other Side of the Door" Pictured: Chelan Simmons as Alicia, Joe Dinicol as Nick
Photo: Stephen Scott/Epitome Pictures Inc.
Whatever tiny shred of hope there was that The L.A. Complex might somehow return to the CW is now gone. The show's Canadian network canceled it earlier this month, and now the CW has officially declined to keep the show alive, according to THR. Why must we experience such heartbreak so close to Christmas? Why is the world such a cruel place? Why will we never get to know how Nick hones his stand-up act? R.I.P., L.A. Complex.