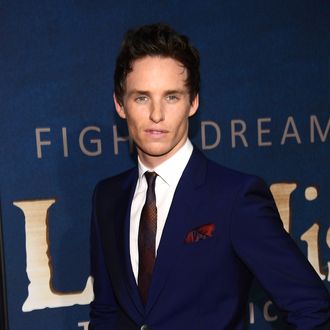 Eddie "The Main Red" Redmayne.
Photo: Larry Busacca/Getty Images
Trying to get him before the release of his potentially breakout role as Marius in Les Misérables, the Wachowskis are in talks with Eddie Redmayne to join Jupiter Ascending. As we reported back in May, the movie will follow Mila Kunis as a Russian immigrant cleaning lady named Jupiter, who "possesses the same perfect genetic makeup as the Queen of the Universe and is therefore a threat to her otherwise immortal rule." Channing Tatum is set to play a galactic bounty hunter who is sent to kill Jupiter but falls in love with her instead. No word on what role Redmayne would have in this, but let's hope he and Tatum have a big singing and dancing number.