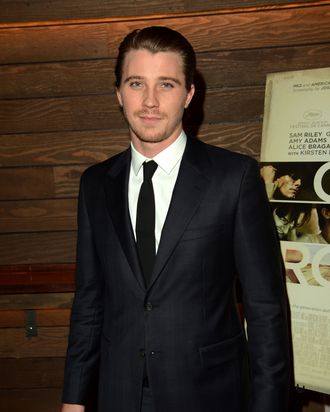 Actor Garrett Hedlund attends a special screening of "On The Road" at Sundance Cinema on December 6, 2012 in Los Angeles, California.
Photo: Jason Merritt/Getty Images
Last week, we learned that Disney was moving forward with a third Tron movie (Tron 3: Tron Voyage). Today, Tron Legacy star Garrett Hedlund, in conversation with Next Movie, confirmed he will be returning for the next installment. We don't know much about the plot, but this at least suggests that the movie will carry on directly from Legacy. Olivia Wilde hasn't said if she will or will not return yet, but it might be hard for her to resist — the lady looks good in blue.