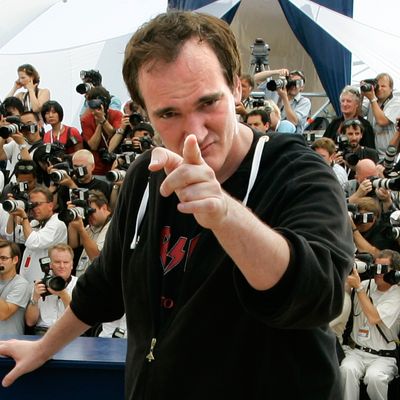 22 May 2007, Cannes, France — U.S. director Quentin Tarantino at the photo call of "Death Proof" during the 60th Cannes Film Festival. — Image by © Eric Gaillard/Reuters/Corbis
Photo: Eric Gaillard/? Corbis. All Rights Reserved.
Walking is for regular people. Walking — one foot in front of the other, taking your time, ho hum — is the most obvious form of foot travel. Walking is boring. So please know that Quentin Tarantino does not waste his time with such pedestrian (sorry) pursuits; no, when Quentin Tarantino is faced with a red carpet, he dances down it. Sometimes he sashays. He has a whole repertoire of unexpected moves, actually, and so Vulture now presents the complete guide to Quentin Tarantino's red carpet footwork. Enjoy.
The Home Run
He's gonna knock this movie out of the park, see?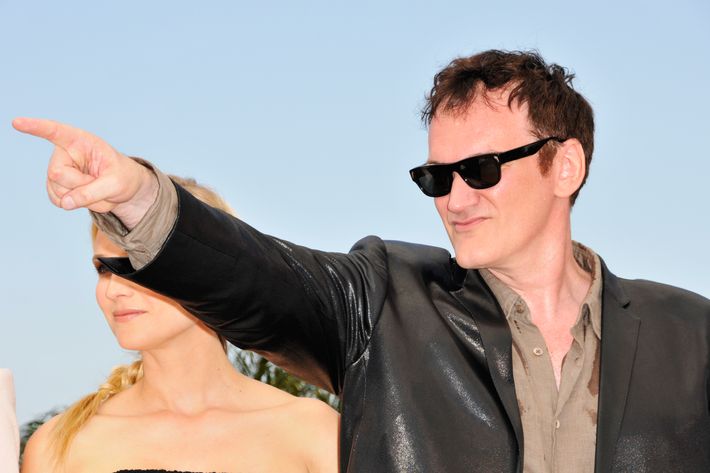 The Charlie's Angel
Little known fact: Tarantino was Cameron Diaz's stunt double in both Charlie's Angels and Charlie's Angels: Full Throttle. (That second title was his idea, too.)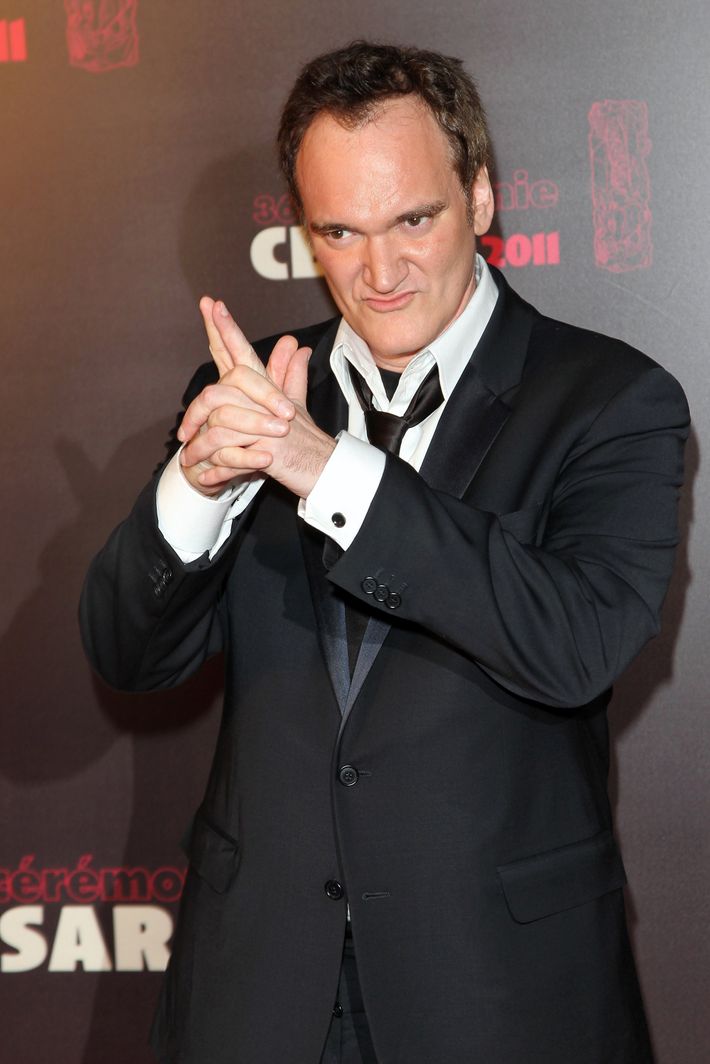 The Adam Sandler
[Or insert groin-victimized comedian of your choice.]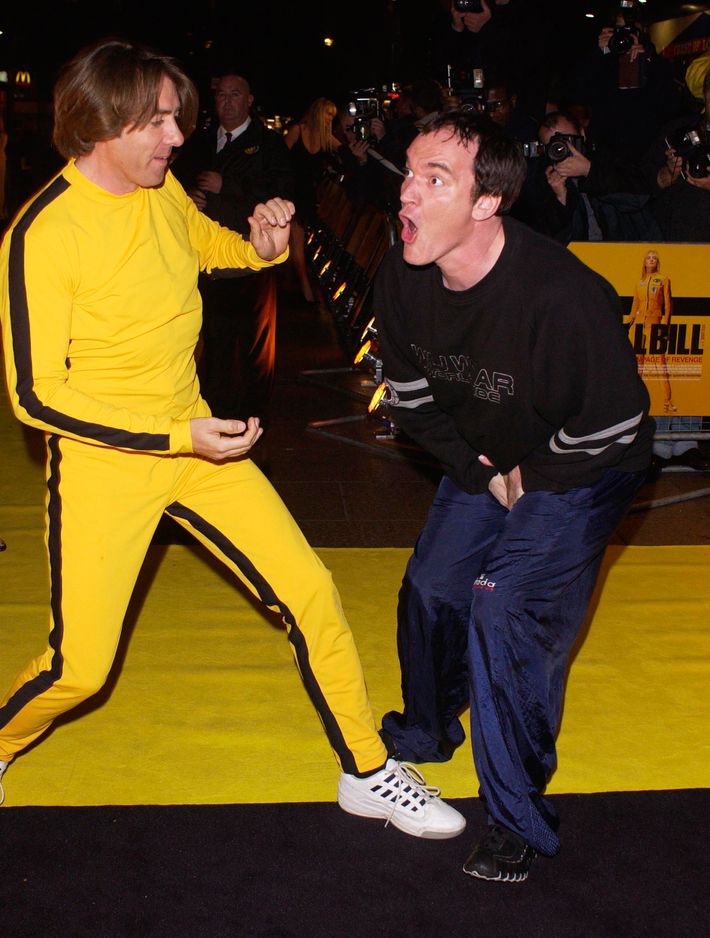 The Two-Person Vogue
Grab a friend! Preferably one who looks crazily young in this photo from the 1995 Pulp Fiction premiere.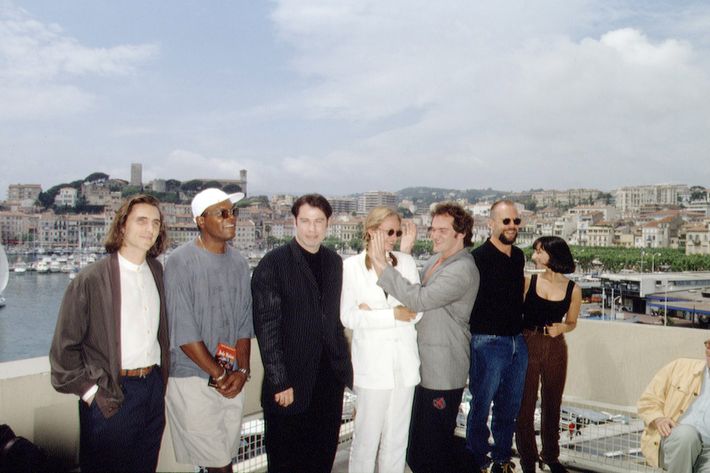 The Creepy Old Man
Self-explanatory.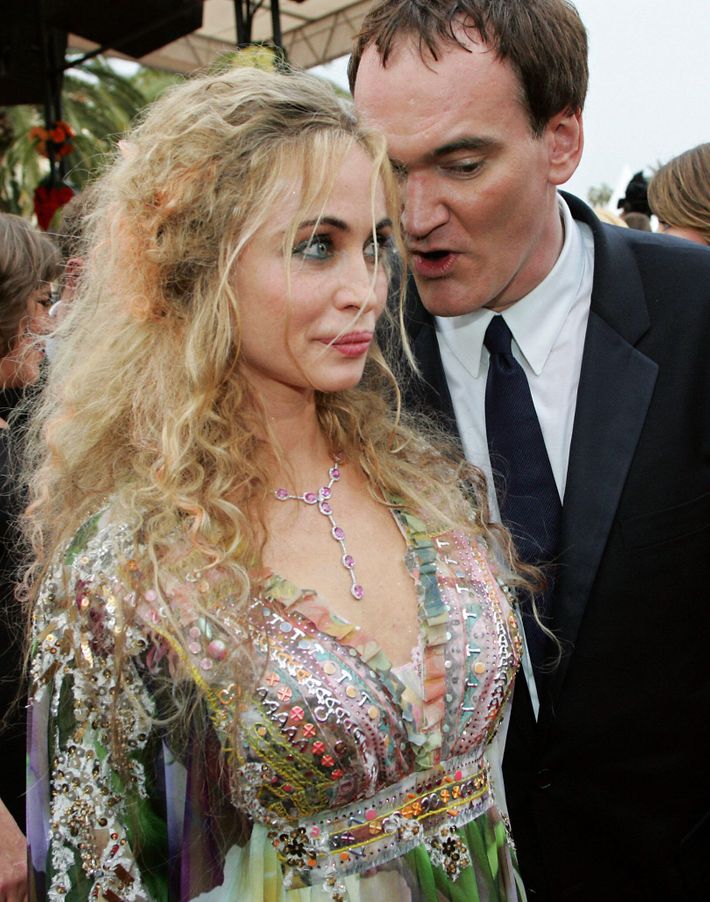 The Beethoven With a Camera
Beethoven the dog, obviously. Remember those jowls?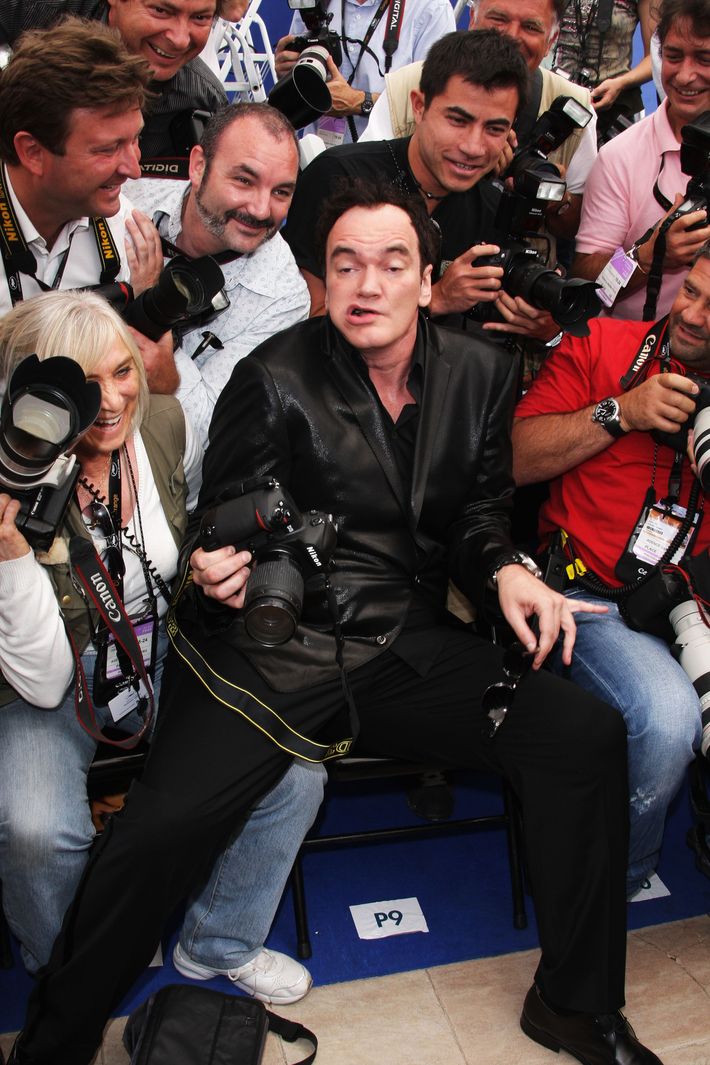 The Sears Family Portrait
Advanced users may wish to attempt the Sullen Sears Portrait, as demonstrated by Tarantino below.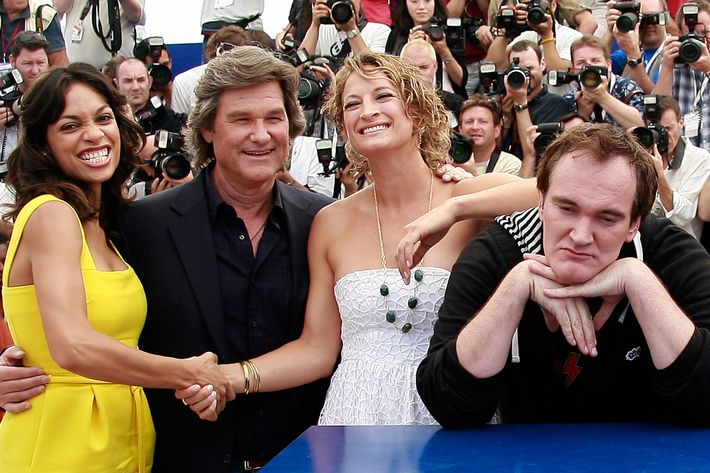 The I Spy
"Bruce, I told you it was purple. Why are you taking so long? Why don't you want to play with me? BRUCE!"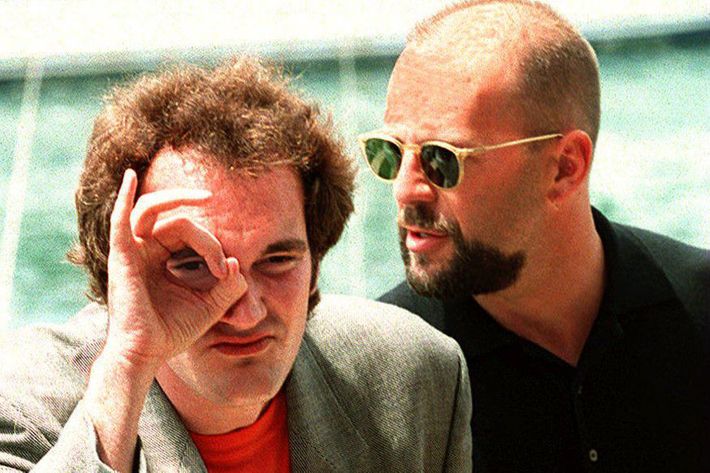 The Happy Joaquin Phoenix
Or: The Cannes Twist. Or: This is an excellent photograph. (Shouts also to Melanie Laurent.)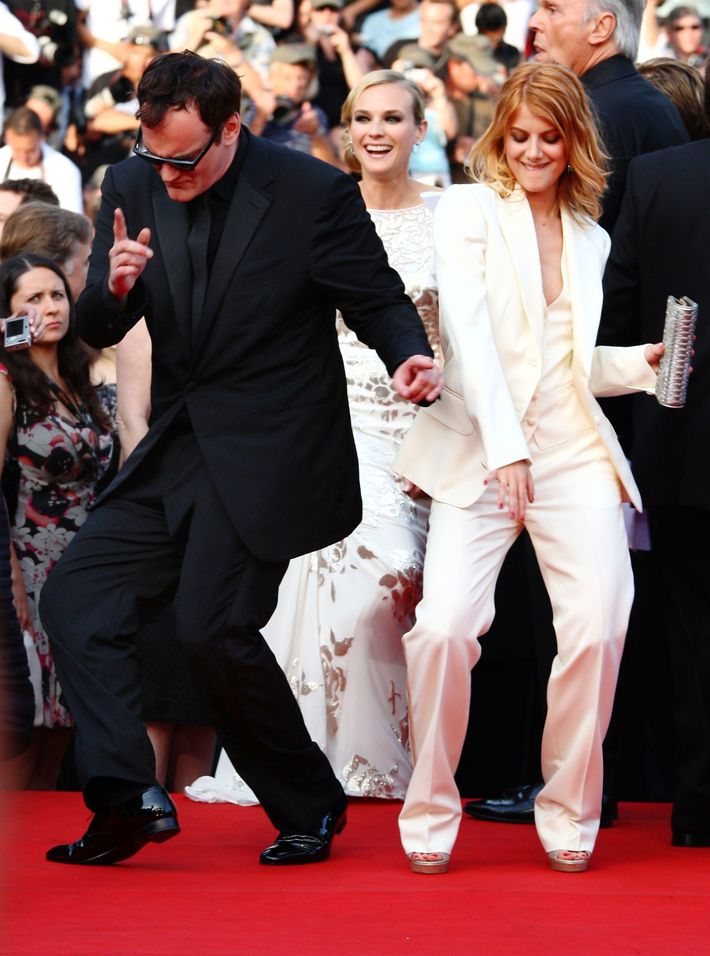 The Wedding After-Party
The high kicks come out late-night.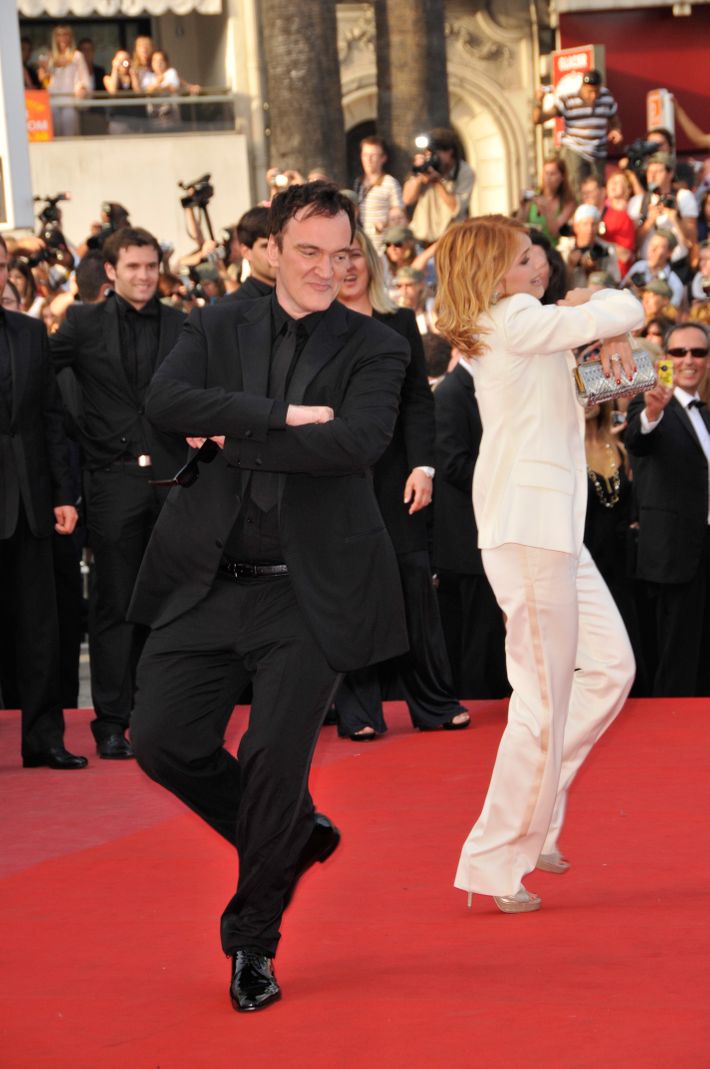 The "I Got This"
Don't even worry about it.