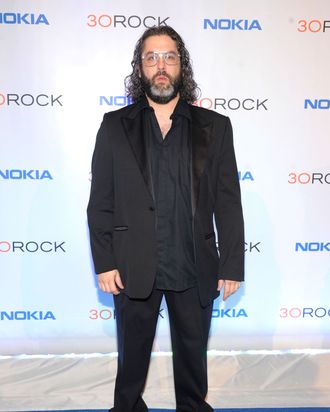 Judah Friedlander.
Photo: Michael Loccisano/Getty Images
You can imagine our surprise when we came face-to-face with Judah Friedlander at the 30 Rock wrap party last night, and he was not wearing his ubiquitous trucker hat. "It's invisible," he told us. "Go ahead, touch it." (We declined.) Does this mean he's abandoned his signature accessory? No, come on: He gave personalized trucker hats to most of his co-stars as parting gifts. (Except for Grizz and Dot Com. "I still owe them," he said.) So what did the hats say? Friedlander, ever the generous interview, gave Vulture a rundown. Then, just as he was finishing up, Alec Baldwin walked by: "You look like a wizard," he told Friedlander. The exchange was a parting gift of our very own. Now about those hats:
Tina Fey: Cupcake Sandwich
"What Tina loves to do is take a cupcake, slice off the bottom, and then put it on top so that the icing is in the middle and you eat it like a sandwich. It's a Tina Fey creation."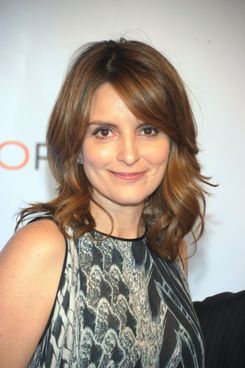 Robert Carlock: 30 Rock
"In my own special lettering, but in maroon and white because he went to Harvard."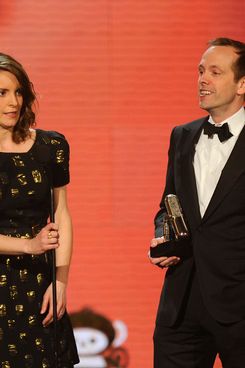 Scott Adsit: Sound Mound
"Because that was the band his character was in."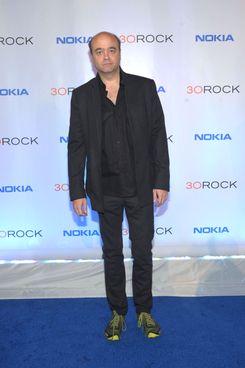 Jane Krakowski: Cam-er-a
Self explanatory.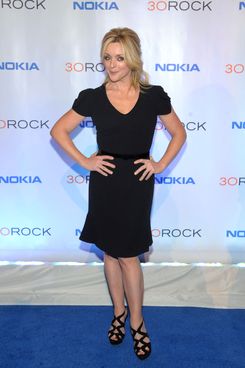 Tracy Morgan: Colorful Sweaters
"This was one of his lines from season one. 'Colorful sweaters?' And it just became a catchphrase and an in-joke with the cast and crew. People would really say every once in a while, 'Colorful sweaters?' over the seven seasons."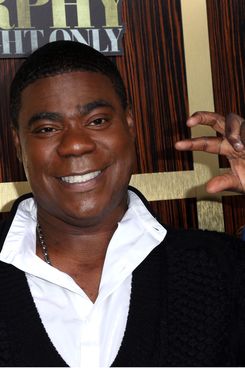 Jack McBrayer: Stone Mountain
"Because his character is from Stone Mountain, Georgia."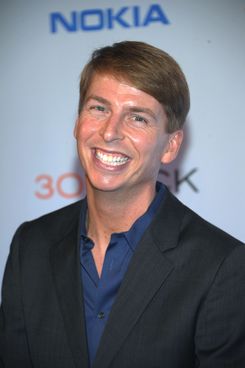 Katrina Bowden: Italian Senator
"Because in an earlier episode, she's dressed up in a bikini at a Halloween costume party, and she said, 'Get it? I'm an Italian senator.'"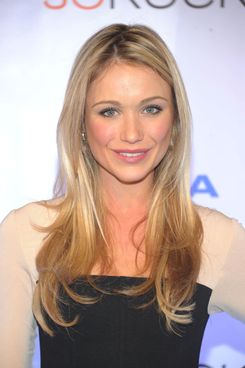 Alec Baldwin: Reaganing or Shut It Down (TBD)
"He wasn't there at our last day, because he had already wrapped a couple days earlier, so I don't have his yet. I haven't made his yet. I haven't decided which catchphrase of his to give him; he's got so many great lines. It could be 'Reaganing.' It could be 'Shut it down.'"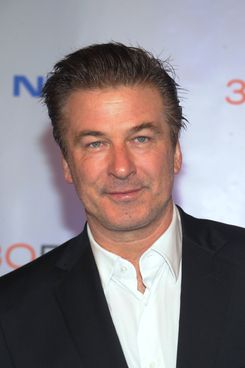 Note: Some people got hats that said "Wrap Gift" or "7 Zeazonz." Happy holidayz!