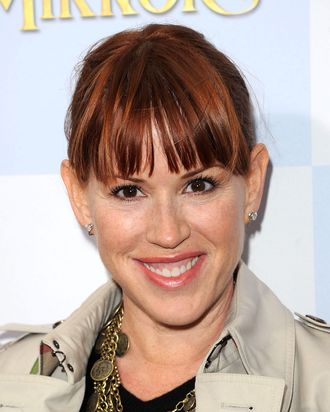 Actress Molly Ringwald attends the 'Mirror Mirror' premiere at Grauman's Chinese Theatre on March 17, 2012 in Hollywood, California.
Photo: Jason Merritt/Getty Images
Molly Ringwald is developing a Lifetime series about a mom who moves back to her hometown and has to deal with some lingering social baggage from her high school days. According to Variety, Ringwald's character will be "evocative" of her characters in John Hughes movies, though it's not clear if that means she's rich and misunderstood, poor and misunderstood, or middle class and largely ignored.