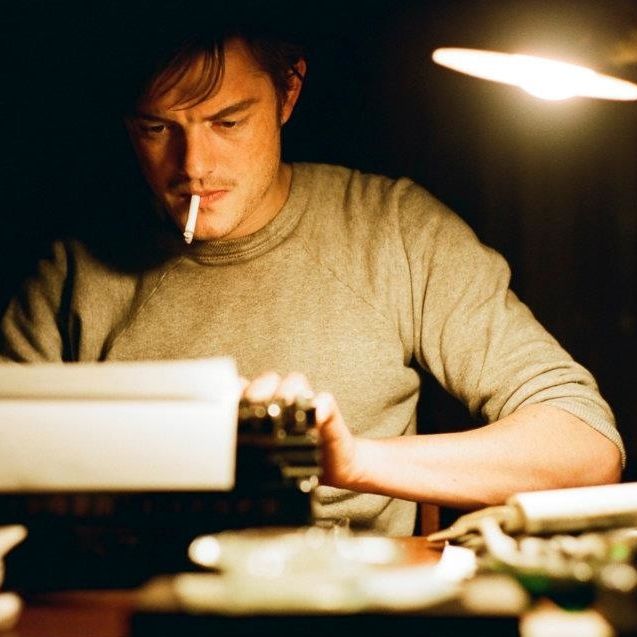 Walter Salles and Jose Rivera's adaptation of On the Road begins with the sound of one quick breath, and it's hard not to read the movie that follows as occurring within the space of the next one. Fast, almost too fast, their film of Jack Kerouac's seminal novel is a dizzying cinematic corollary to the writer's rhythmic, free-flowing prose. On the Road has its problems, but at times it's hard not to feel like you're witnessing a glorious magic trick: a movie that does some basic level of justice to one of the most unfilmable of American literary masterworks.
Kerouac's book was as much a veiled autobiography as a dazzling, stream-of-consciousness tightrope-walk, and in Salles and Rivera's telling, the actors here are playing the real-life figures as much as they're playing the fictional alter egos. As Sal Paradise (the Kerouac stand-in), Sam Riley, who made such a tormented and almost creepy Ian Curtis in the Joy Division biopic Control, is both turned-in and wide-eyed, an introvert who wants to light out for the territory. He's the child of immigrants, but he's caught the American bug of craving the openness and possibility of the road. As Dean Moriarty (the Neal Cassady stand-in), Garrett Hedlund is the opposite: He's a physically confident all-American type, with a sexual appetite that's positively Neo-classical. But you sense that part of it's an act, and it is: He confides to Sal that he sometimes sits in his car with a gun pointed at his temple.
In Kerouac's telling, these guys were the fresh-faced explorers of a new world, but Salles emphasizes something more elemental and constant about them. They're two young men in search of lost fathers — Sal's has just died, and Dean's is homeless. He also brings to the fore the women in their lives. Dean is married to 16-year-old anything-goes siren Marylou, played by Kristen Stewart, who gives probably the best performance of her career, displaying a physicality that has been sorely lacking from her repertoire. As Camille, the girl Dean later also marries, Kirsten Dunst does a similarly impressive job, conveying a kind of bitter vulnerability. The freewheeling back-and-forth between these characters, which crisscrosses years and geographies, is intoxicating, and you feel at times like the director has placed you in their half-baked, inspired headspaces.
Stylistically, the film is both lush and unhinged. The camera seems to never stop twirling, cuts sometimes flow and sometimes jump; dialogue goes from melancholy to manic in the space of an edit. It all feels right, in a sense. But at the same time, Salles has a practically insurmountable task ahead of him: how to be faithful to a revolutionary work of the fifties without turning it into a musty period piece? Here, there are no real good choices. For many years, Francis Ford Coppola (who executive-produced this) wanted to make On the Road on 16mm, in handheld newsreel style, to recapture the immediacy of the moment. That probably wouldn't have worked, either.
Salles is a sensualist and very much a traditionalist when it comes to his cinema; that's kind of what we like about him, actually. He and Rivera also collaborated on the young Che Guevara road movie The Motorcycle Diaries, and they bring to this one a similarly reflective quality; you wouldn't expect a film of On the Road to be nostalgic, but it is. Even as they forge their new future, you sense the characters feeling wistful for something ineffable they may be leaving behind. Maybe that's because they're not all bound to find the things they seek: Yes, Sal will become Jack, the great American literary icon, but Dean will become Neal, the inspiration for many great Beat works but also a man whom greatness eluded. Their past together, it turns out, is the fondest thing they had. In other words, this is not the film of a young man. Salles hasn't reinvented On the Road, but rather turned it into a rambling, beautiful, and occasionally even heartbreaking museum piece.