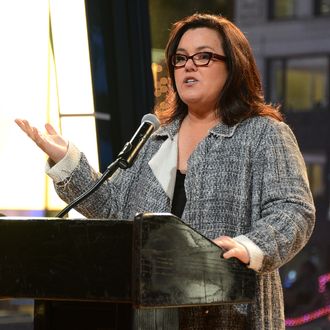 Rosie O'Donnell speaks at The American Fertility Association's Illuminations NYC 2012 on December 3, 2012 in New York City.
Photo: Jason Kempin/Getty Images
Howard Stern wants Rosie O'Donnell to replace Sharon Osbourne on America's Got Talent, and it sounds like she'd be down. She told the Observer last week that she's "very interested" in joining the show and that she's "talking to them," though she was a little cagier yesterday, saying only that she would "definitely consider it." Left unspoken: Is there anything that could make you genuinely care about AGT and not just occasionally tolerate it as a summer necessary evil?