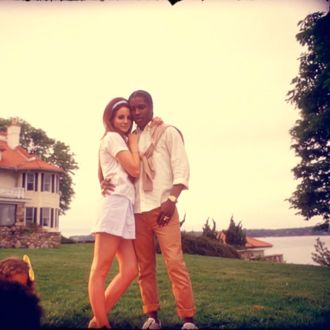 It's Sunday afternoon — your last chance to read all that stuff you meant to read last week before Monday brings a new deluge of things you will want to read. Below, some of our recommendations:
"The Year in Pop: Lana Del Rey" by Christopher Glazek (Artforum): Why Lana Del Rey's historical mash-ups peg our cultural moment more eloquently than any verse about smartphones.

"With Bill Murray, Just Take the Trip" by David Itzkoff (New York Times): The actor talks about playing FDR and serendipity, and drags a reporter onstage in Chicago.

"'I Pretty Much Wanted to Die'" by Alan Sepinwall (Grantland): The origins of Lost, as told by the people who made it.

"Bryan Saunders: portrait of the artist on crystal meth" by Jon Ronson (The Guardian): Is Bryan Saunders an outsider artist, a troubled man in need of help, or both?
"The Bookstore Strikes Back" by Ann Patchett (The Atlantic): When Ann Patchett's hometown, Nashville, lost its only independent bookstores, the author decided to open her own shop — and it worked out surprisingly well.

"A Triumph of the Comic-Book Novel" by Gabriel Winslow-Yost (The New York Review of Books): A long rummage through Chris Ware's new comic box. 
For more in-depth weekend readings, visit our friends at Longreads.