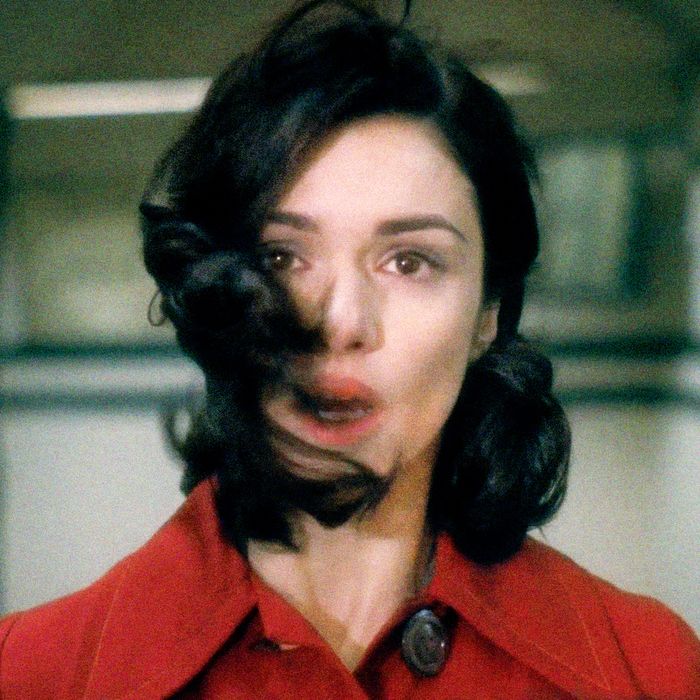 As part of Vulture's year in culture roundup, our TV, movie, and theater critics each chose their single favorite performance from 2012. Read on for picks from Seitz, Edelstein, and Brown.
Television — Damian Lewis, Homeland
Nicholas Brody, Homeland's mysterious anti-hero, is one of TV's most complex and infuriating characters: a Marine who became a terrorist sleeper agent, then a congressman, then a double-agent, then a triple-agent, while carrying on a torrid affair with his bipolar profiler, CIA agent Carrie Mathison (Claire Danes). But what makes him so exciting is his mix of sincerity and ruthlessness. Lewis plays him so that you can't tell which of Brody's reactions are authentic and which are mercenary contrivances, and which parts of his persona, if any, are "real." He deceives Carrie, his wife (Morena Baccarin), his terrorist masters, his government handlers, the viewer, and himself, and no matter how closely you watch Lewis, he still manages to fool you. The old saw about acting being a form of lying has rarely been so brilliantly articulated.
Movies — Rachel Weisz, The Deep Blue Sea
It's hard to call an Academy Award–winning actress "undersung," yet I think we take Rachel Weisz for granted. How else to explain the swift disappearance of Terence Davies's ravishing The Deep Blue Sea with its to-die-for lead performance? As the adulterous Lady Hester Collyer, she's pale and luminous, like a Pre-Raphaelite portrait, but something wicked, unruly, modern keeps breaking through the façade. She doesn't care about the stigma of deserting her older, aristocratic husband for a disastrously unstable ex-RAF pilot. Unlike her namesake, she'll wear her scarlet A proudly. Weisz's wide-apart eyes make her seem slightly off-kilter, even otherworldly, but she's never in the ether. She's endlessly, exhaustingly reactive. She wears you out in a wonderful way.
Theater — Shuler Hensley, The Whale
So many of 2012's finest acting turns were wired into ensembles (the squabbling families of and Tribes, the combatant couples of Virginia Woolf), but Shuler Hensley—literal centerpiece of Samuel D. Hunter's stealthily surreal heart-burster The Whale—really is an island: a 600-pound isle of flesh. Inside a suffocating fat suit like his, an actor's every movement counts; it's like giving birth. Making this guy more than a stunt, and moving him beyond the merely literal, takes something approaching genius. Hensley's Charlie—an online English-composition tutor steadily eating himself to death in an Idaho edge city—is both a compendium of insatiable American emptiness and an utterly honest, entirely non-bathetic hero. That's no small thing.
Click Here to See More From the Year in Culture 2012
This article originally appeared in the December 10, 2012 issue of New York Magazine.