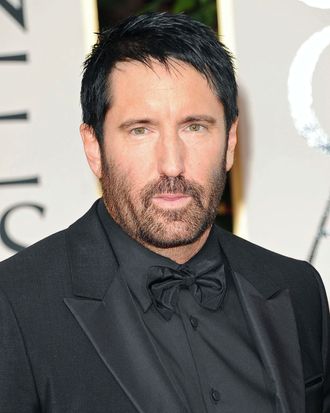 Composer Trent Reznor arrives at the 69th Annual Golden Globe Awards held at the Beverly Hilton Hotel on January 15, 2012 in Beverly Hills, California.
Photo: Jason Merritt/Getty Images
The New Yorker goes long on Trent Reznor this week and gets some details on his Beats by Dre project: It's a music streaming service called Daisy, and it's kind of like Spotify, but with "a service that adds a layer of intelligent curation." (His words.) Reznor is also planning a Nine Inch Nails greatest-hits collection and a new album for sometime in 2014, according to the profile. It's behind the paywall, but read the highlights here.