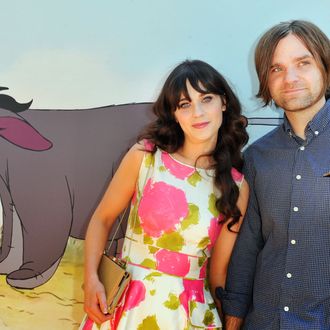 Actress/singer Zooey Deschanel and musician Ben Gibbard arrive at Walt Disney Pictures presents the premiere of "Winnie The Pooh" at Walt Disney Studios on July 10, 2011 in Burbank, California.
Photo: Alberto E. Rodriguez
The indie-twee romance sector dies a second death this December as Ben Gibbard and Zooey Deschanel have officially gotten divorced. The couple announced their separation in November 2011, so it's been a long, fruitless year of hoping for the best. Never listen to Death Cab for Cutie while playing muted episodes of New Girl again. It's just not worth the pain.