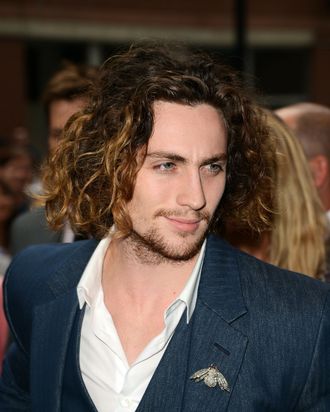 Actor Aaron Taylor-Johnson attends the "Anna Karenina" premiere during the 2012 Toronto International Film Festival at The Elgin on September 7, 2012 in Toronto, Canada.
Photo: Jason Merritt/Getty Images
After Joseph Gordon-Levitt turned down the opportunity to star in Godzilla, the studio needed a new person to say the line "Oh no! There is Godzilla." Deadline reports that Kick-Ass/Savagaes star Aaron Johnson has been offered the role. However, he said he wants to wait to read Frank Darabont's rewrite before he makes a decision. With all of these actors having reservations, the studio is lucky they were able to get Godzilla to agree to sign on.