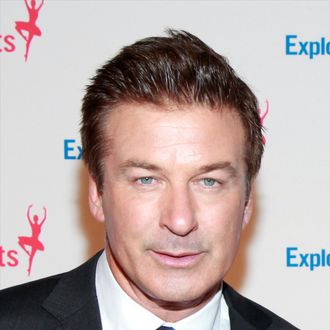 Photo: Charles Eshelman/2012 Charles Eshelman
Now that 30 Rock is over, Alec Baldwin could probably be on just about any show he wanted. And he wants to be on Girls. Baldwin interviewed Lena Dunham for the most recent episode of his "Here's the Thing" podcast, and he offered — nay, asked — to be on the show.
Lena Dunham: Starting season three. Well, we're starting season three and —
Alec Baldwin: When?
LD: We're starting at the end of March. I'm so excited.
AB: Great. I'll be available.
LD: Yay!
AB: I'll come and play your therapist.
LD: That would be the most fun thing in the world.
AB: You need a therapist.
LD: Bad.
AB: Bad.
Later in the episode, Baldwin grilled her about a movie idea she's incubating. "Is there a 54-year-old psychotherapist in it?" he asked, hopefully. "There's a 54-year-old somebody in [it]," Dunham said. We look forward to this collaboration.