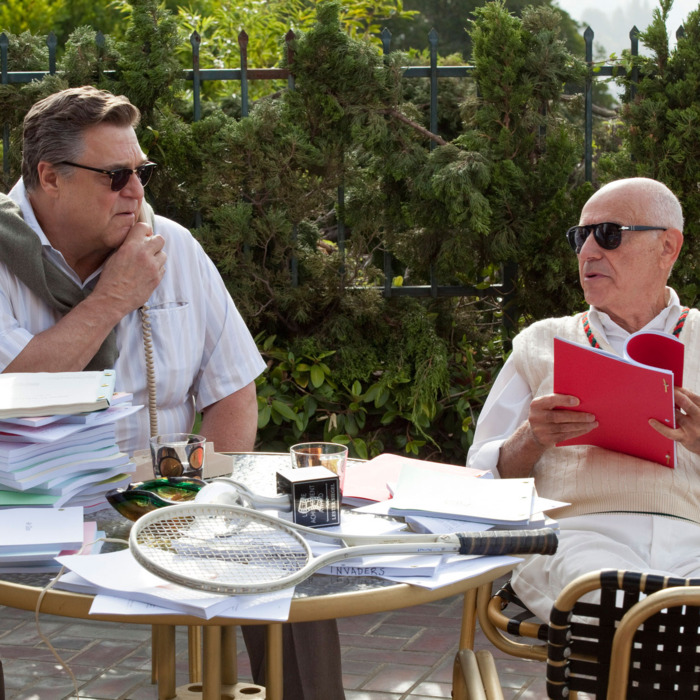 ARGO
Photo: Claire Folger/Warner Bros
Momentum helps in an Oscar race, and right now, Argo's got it. That would have seemed inconceivable two weeks ago when the film appeared stopped in its tracks following the Oscar nominations, but now Ben Affleck's Best Director snub feels more like a category outlier than a crucial tea leaf. And after Argo took home the top award from the Screen Actors Guild last night and the Producers Guild on Saturday, it's time for Vulture to switch its Oscar ballot prediction for Best Picture to Affleck's never-give-up dramatic thriller.
In the four acting categories, we're sticking with our top picks, all four of whom took home SAG hardware. Daniel Day-Lewis and Anne Hathaway have long been heavy favorites, so no surprise there. We've called Jennifer Lawrence as the Best Actress front-runner since Silver Linings Playbook premiered at the Toronto Film Fest, and while Zero Dark Thirty's Jessica Chastain put up a late-breaking fight (and some Oscar pundits continue to insist that Amour's Emmanuelle Riva could surprise as a dark horse), Lawrence has the category's most well-rounded role and the industry's most full-fledged support: She's a social charmer and newly minted box-office star that Hollywood hopes to coronate with an Academy Award.
The Best Supporting Actor category has felt curiously underexplored by pundits this season, but we raised our flag early for Lincoln's Tommy Lee Jones, a pick validated by his SAG win. It's a very strong category, and you could build a case for each of his competitors: What if an Argo wave sweeps in Alan Arkin? Does Christoph Waltz's Golden Globes win help give him an edge? Has anyone in this category expressed more want-to-win fervor than Robert De Niro? But it all comes back to the performance, and Jones is blessed with one knockout scene after another, as well as Lincoln's strongest, twistiest, most affecting character arc. We expect him to win. We do not expect him to cry.
And so it seems that the wildest awards season in years is finally settling on consensus picks in five of the top categories. Could Oscar still surprise? Absolutely: Though Argo is the film barreling into the Oscarcast, it still can't win Best Director, and the upcoming Directors Guild ceremony isn't likely to shed any light on that situation, given how differently the DGA settled on its final five. Still, even if Argo does take home Best Picture, it will still feel like a surprise because there's so much Oscar history stacked against it; as Affleck has no doubt memorized by now, the last film to win Best Picture without a corresponding Best Director nomination was Driving Miss Daisy. That's a lodestar stat that Oscar prognosticators have looked to for decades, and if the predictive power of the Best Director category wanes after an Argo win, it will create the impression in future Oscar races that absolutely anything can happen (even if, as in most years, only one thing ever does).