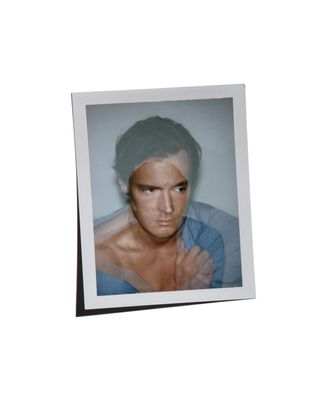 Photo: Photography by Lucas Michael/New York Magazine; Styling by Rebecca Ramsey; Gromming By Losi For Martial Vivot Salon at The Wall Group; Robe by Hanro
What would you like to drink?" asks Benjamin Walker. We've only just sat down at theater-­district bar Joe Allen, and I tell him I haven't yet thought that far ahead, to my liquor order. "How is that far ahead? That's where I start!" he says with a deep, welcoming Georgia growl that he claims to have had beaten out of him years ago at Juilliard, but which returns whenever he's being charming, which seems to be all the time. "I think it'd be an insult to Tennessee Williams if I didn't get a bourbon."
Walker is perhaps still a little in character, having come straight from the Richard Rodgers Theatre, where he spent the evening battling ankle injury, sexual confusion, and alcoholism as Brick, the good ol' boy husband to Scarlett Johansson's Maggie in Williams's Cat on a Hot Tin Roof. He orders us both Blanton's, a boutique bourbon. "I've done my research," Walker says, referring to a time when he "got into trouble" during college. When you're playing a character like Brick, it helps to remember that we've all had rough days. "And I'll drink to that," he says. "Don't trust somebody that don't have a troubled period."
Among the actors who could be sharing the stage with Johansson right now, Walker is a bit like Blanton's himself—an excellent, if slightly obscure, choice. Cat's producers had originally wanted a more famous name and reportedly reached out to Chris Pine and Jeremy Renner. "I'm sure they did. No, I'm positive they did," says Walker, 30, who once did a reading of The Glass Menagerie with Johansson. When she signed on for Cat, he flew to Paris, where she has an apartment, to read with her again. They must have clicked. "Or [the producers] just realized that their budget is low, and they're like, 'Well, Ben's cheap,' " Walker surmises.
He does pay for his own MetroCard. The show provides a car service to drive him home at night, but Walker still rides the subway to the theater every morning from Park Slope, where he shares an apartment with his wife, actress Mamie Gummer. They started dating after a 2008 Broadway production of Les Liaisons Dangereuses, in which she played young Cécile and he her music teacher, Chevalier—"She was the Uma to my ­Keanu," says Walker—and married two summers ago at the Connecticut home of her parents (Don Gummer and Meryl Streep). Gummer is recently back in New York from Vancouver following the cancellation of her CW medical drama Emily Owens, M.D., and she texts twice during our interview to check in. "What, Mamie?" he says, laughing, after the second text. "She always worries about me in these things, and rightfully so. I don't have much experience doing it, so I never know when I'm going to sound like an ass."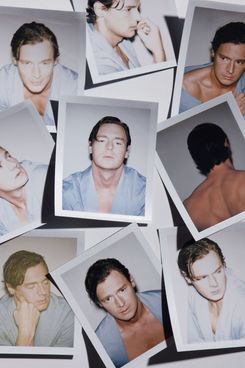 Actually, Walker has faced the press plenty over the past couple of years, mostly to discuss what he calls his "weird interpretations of American presidents." Last summer, he played the Great Emancipator by way of Buffy in the supernatural action movie Abraham Lincoln: Vampire Hunter. Before that, he was a dancing, emo-singing Old Hickory in the rock-musical comedy Bloody Bloody Andrew Jackson, which was a smash at the Public Theater but closed in 2011 after three and a half months on Broadway. This despite a marketing campaign featuring the tagline "History just got all sexypants" emblazoned over a photo of Walker's butt in tight jeans. "Ultimately, I don't know that that was my ass," he says.
He has a sense of humor about his turn as ax-wielding martial-arts master Abraham Lincoln, too. Vampire Hunter opened last June to mixed reviews and weak box office, and Walker was among the first to crack jokes about it. He made a video for "Find the Funny," the variety show he emcees at Joe's Pub, in which he plays an agent pitching himself new projects like Millard Fillmore: Shark Charmer and Roll Over, Grover, wherein Grover Cleveland switches bodies with a dog. When anyone asks him about 2012's ­other, more historically accurate, higher-grossing Lincoln movie, Walker responds with a line he's pretty proud of: "I say, 'Well, we had better vampires.' Funny, right?"
He doesn't see himself as an action hero anyway. Despite meeting all of the physical requirements to play Brick, a tall, handsome former professional football player, the six-foot-three Walker claims to be indifferent to exercise. "Look at me! I'm a fucking twig! Why is everybody talking about my body?" he asks. He says the chin-up bar in his dressing room was installed not at his own request but at the insistence of "the powers that be." "I get it. 'Hey, fatty, why don't you do some pull-ups?' " he jokes. " 'Get your moneymaker going.' " So far, audiences seem to appreciate his sacrifice, especially during Cat's first act, which Walker spends naked, save for a towel. Once he forgot to tuck it ­under his leg when he sat down, leaving certain regions "full-on open," and, he says, "a woman in the front row went, 'Mmmm-hmmm!' "
Walker uses his body for more than just eye candy, though. Brick is an extremely physical role. Limping around on crutches has aggravated a preexisting shoulder injury. In one rehearsal, he threw himself on the bed so hard that it broke. Another night, he cut himself and bled all over Brick's white silk pajamas. And in every performance, he swills a dozen glasses of bourbon-colored tea as Brick's drinking spirals out of control. "We have emergency urination buckets offstage in case I get in a bind," he says.
When Walker was growing up in tiny Cartersville, Georgia, starring on Broadway—let alone fancy perks like emergency urination buckets—was beyond imagination. Walker says the first actors he ever saw in person were preachers in the churches where his mother was an organist. She's now a public-school music teacher; when his parents met Streep for the first time at an Asian restaurant, his mother got upset because she'd forgotten how to use chopsticks. He says his dad is "kind of a rascal, like in a Dickensian sense. He just goes from career to career." As a kid, Walker worked as a repo man and in his father's video-rental store, shelving VHS tapes and idolizing leading men like Gary Cooper, Jimmy Stewart, and Gene Kelly. When he got to New York, he waited tables, tended bar, answered phones at Equinox, and worked construction, mostly in demolition. "I can always go back to construction," he says. "That's great money, but the problem is you can cut off your hand."
His extremities are safe for now. After Cat, he'll co-star with Frank Langella and Christopher Plummer in Stephen Frears's Muhammad Ali's Greatest Fight, and play the title role in The Missionary, an HBO pilot about a Cold War CIA operative. In other words, he has lots to drink to. When I agree, at last call, to another round of Blanton's, Walker shouts, "Yes!" like he's just won something. "Thatta girl!" We shut down the bar, staying past 1:30. His car is waiting outside, and he drops me off at home before heading back to Park Slope. As always, he'll be up early to take the subway to work. "Someday they'll pick me up in Brooklyn," he says, "but I'm not quite there yet."
*This article originally appeared in the January 14, 2013 issue of New York Magazine.