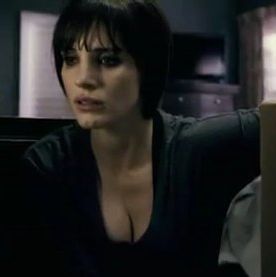 This Weekend's Winners: Guillermo del Toro's "presentation" of Mama (No. 1 with $33.2 million) doubled what it was estimated to haul away, proving that that old Spanish saying about an ounce of mother being worth a pound of clergy might have actually short-changed mothers. Meanwhile, Silver Linings Playbook (No. 3 with $11.4 million) expanded, expertly exploiting its Best Picture nomination. Box office overall gets a boost as a result — it's up 14 percent over the same time last year. Zero Dark Thirty, also starring Mama's Jessica Chastain, came in at No. 2 with $17.6 million in its second weekend in wide release. Good on Chastain.
This Weekend's Losers: A formulaic noir and a retreaded action flick found themselves both broken (Broken City; No. 5 with $9.5 million) and last (The Last Stand; No. 10 with $6.7 million). What's in a name, indeed?
How It All Went Down: Oh, zeitgeist … You're a fickle mistress. And in the case of Arnold Schwarzenegger's first starring feature role in a decade, an unforgiving one. Having left the governor's mansion with an approval rating that was actually lower than the colorless schnook he bested in a recall election, no one could blame Arnold Schwarzenegger for coming back and trying to do what he knows best.
But times had changed — and particularly in the last few months, changed a lot: Suddenly, an R-rated, guns-blazing bloodbath, replete with a Gatling gun hanging out of the back door of a school bus, seemed not only cliché, but culturally tone-deaf, too.
Simultaneously, here came Universal's smartly marketed Mama, a $15 million confection of terror pitched directly at teen girls (and we mean directly; it trailered on the final Twilight film). It was always going to be a tricky proposition: Too much gore, and the younger girls would bail; too little terror, and the teen boys wouldn't show. The PG-13 Mama got the mix just right.
Finally, with the Oscars ahead and Golden Globes already in hand, the extra push from Jennifer Lawrence hosting Saturday Night Live gave Silver Linings Playbook the final push to make some real money — which, at last, it did by sliding into 2,500+ theaters this past weekend.