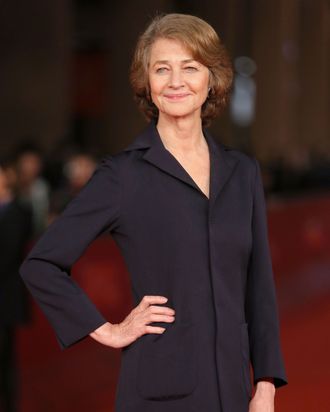 Actress Charlotte Rampling attends the 'Tutto Parla Di Te' Premiere during the 7th Rome Film Festival at the Auditorium Parco Della Musica on November 15, 2012 in Rome, Italy.
Photo: Ernesto Ruscio/Getty Images
The eighth and likely final season of Dexter is starting to sort itself out. Charlotte Rampling has been cast in a recurring role, according to EW, as a neuro-psychotherapist who specializes in young psychopaths. (Could we maybe get someone in here who specializes in incest? It would be great to clear that up once and for all.) Young Indiana Jones himself Sean Patrick Flanery has also been cast on the show, Deadline reports, as an ex-cop turned private investigator. Ah, poor, murdered LaGuerta, missing all this action.