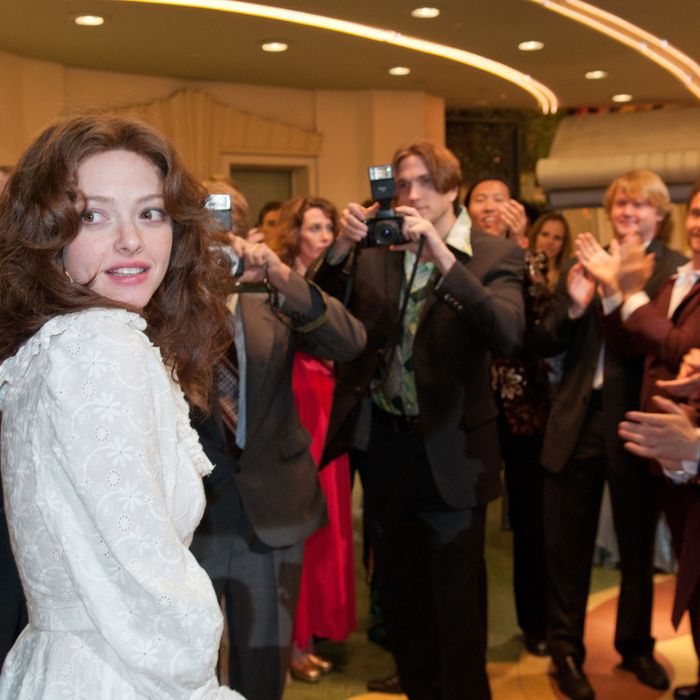 lovelace d20_268.NEF
Photo: Dale Robinette/Courtesy of Sundance Institute
Though she plays virginal Cosette in Les Misérables, Amanda Seyfried got to have her Fantine moment last night at Sundance with the premiere of Lovelace, a sexually charged porn -star biopic. For some, it may be a little startling to see Seyfried ply her good-girl looks in such an explicit role, but that sort of thing is nothing new at Sundance, where former child stars and clean-cut performers go to dirty up their image in provocative indies. Here are eight of this year's actors who left their PG pasts behind in Park City.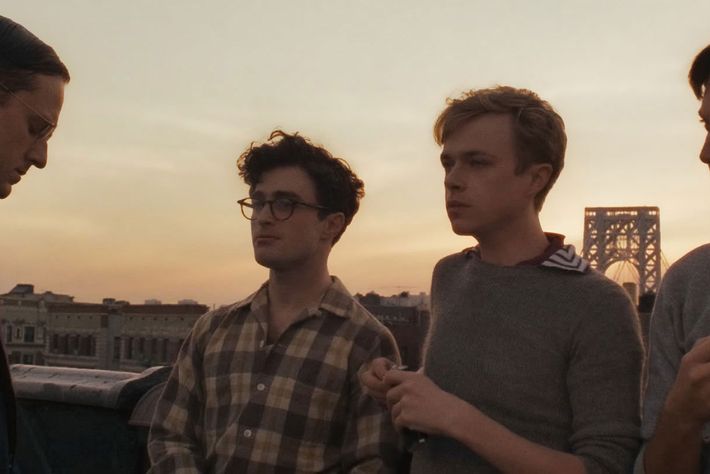 Daniel Radcliffe in Kill Your Darlings
Plays: Poet Allen Ginsberg, who's just a college freshman struggling with his sexuality when we meet him in 1944.
Sex: Ginsberg makes out with the blond, charismatic Lucien (Dane DeHaan), though he eventually loses his virginity to a man he picks up at a bar. Their sex scene is notable for just how bendy Radcliffe proves to be.
Drugs: Once he gets over his goody-goody reluctance to indulge, Ginsberg becomes a particular fan of Benzedrine and nitrous oxide.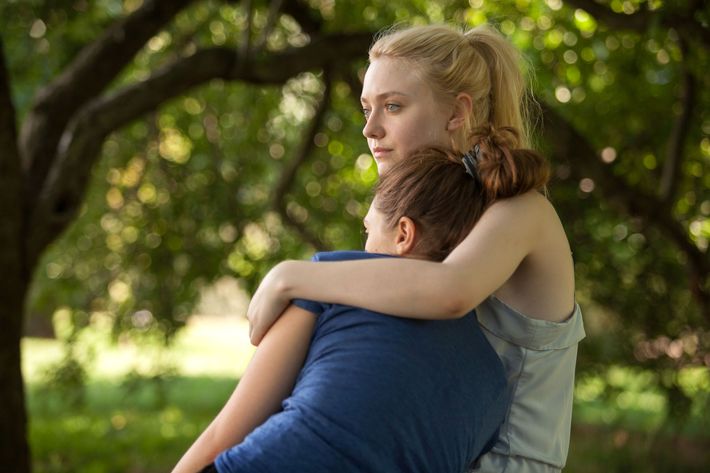 Dakota Fanning in Very Good Girls
Plays: A college-bound teenager who finds herself falling for the mysterious hottie (Boyd Holbrook) who is also being pursued by her best friend (Elizabeth Olsen).
Sex: Fanning takes off her clothes and streaks across the beach as the film begins, then later loses her virginity to Holbrook.
Drugs: None.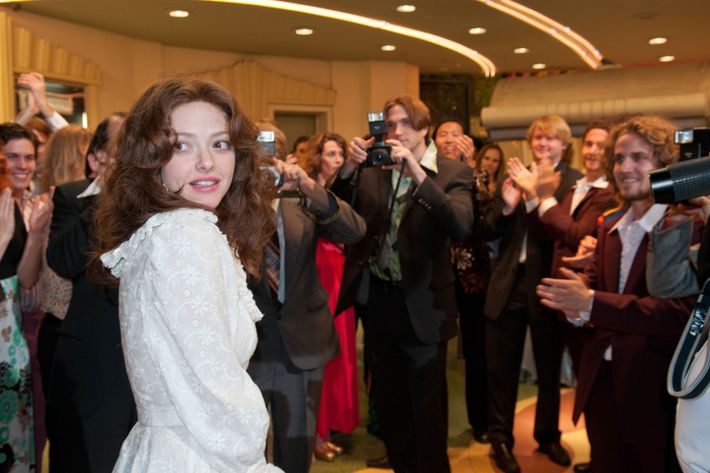 Amanda Seyfried in Lovelace
Plays: Linda Lovelace, who became the first porn star with her work in Deep Throat, though she was coerced into the industry by her abusive husband (Peter Sarsgaard).
Sex: Linda's famous sex act is portrayed, though mostly obscured with clever angles and Seyfried's long brown locks as cover. Still, the actress is topless throughout the film.
Drugs: Just a little grass now and then.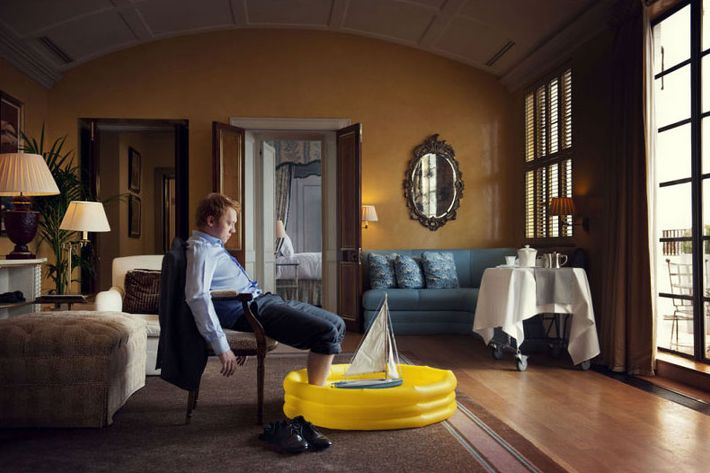 Rupert Grint in The Necessary Death of Charlie Countryman
Plays: A sweaty, drug-dispensing tourist who meets our title character (Shia LaBeouf) in a Bucharest youth hostel.
Sex: Grint and a friend drag LaBeouf to a Romanian "titty bar," where the former Ron Weasley gets a lap dance to completion. "I came in my pants," says a morose Grint afterward.
Drugs: The reason they went to the strip bar in the first place is because Grint had popped five Viagra.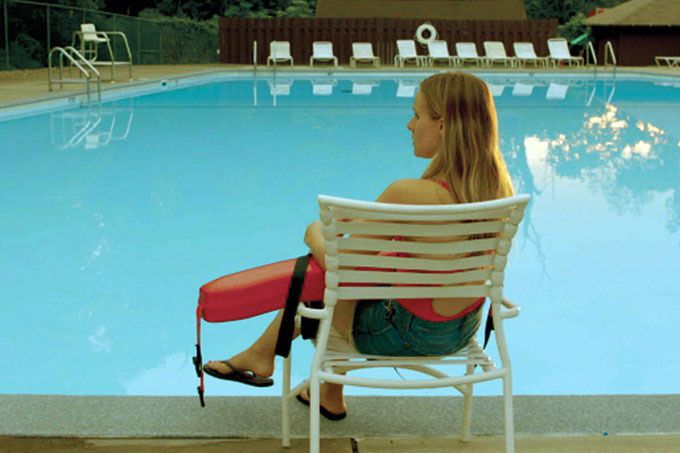 Kristen Bell in The Lifeguard
Plays: A New York–based reporter who decides to regress by moving back to her hometown and resuming her high-school job as a lifeguard.
Sex: It's not long before Bell is banging the 16-year-old son of her co-worker …
Drugs: … who she asked to score her some pot after their first meeting. As one does.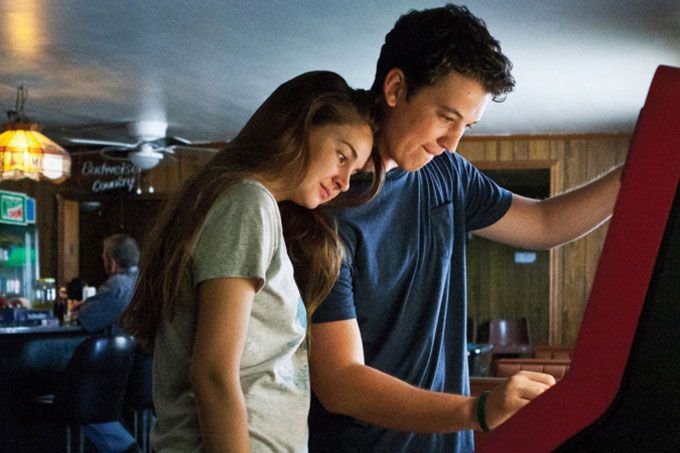 Shailene Woodley in The Spectacular Now
Plays: A timid teenager who opens up when her high school's resident party guy (Miles Teller) shows romantic interest in her.
Sex: Woodley goes topless in a naturalistic, sensitive loss-of-virginity scene.
Drugs: Teller's character is a functioning lush, and Woodley starts to imbibe just to keep up.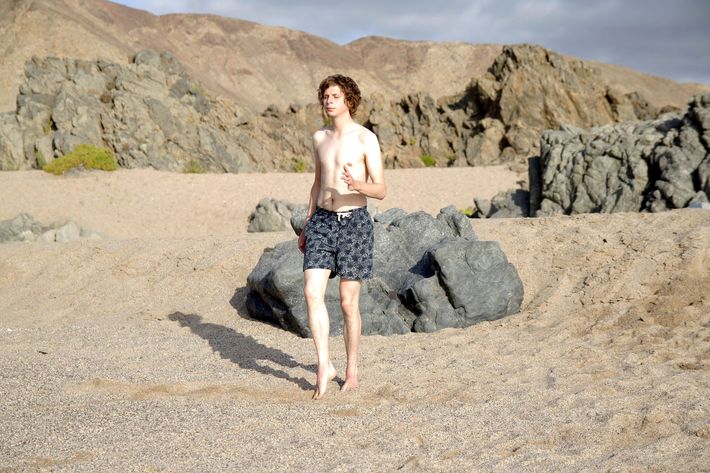 Michael Cera in Crystal Fairy
Plays: An irritating American tourist in Chile who's determined to find a cactus instilled with psychedelic properties.
Sex: None.
Drugs: Lots. When we meet Cera at a house party, he's snorting copious lines, and his entire quest in the film is to locate this special cactus and get high on mescaline, with the help of …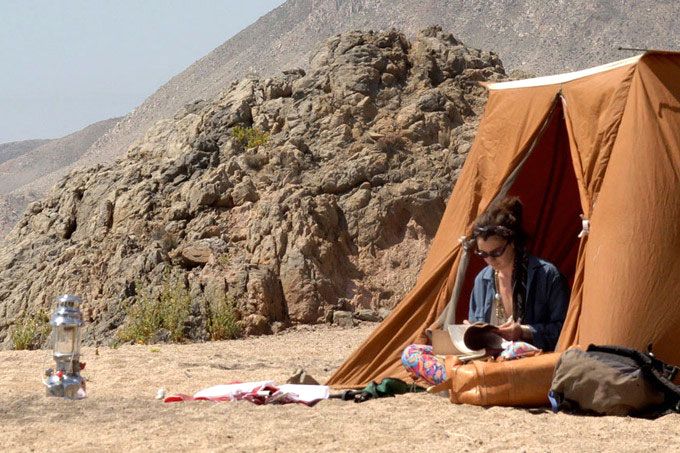 Gaby Hoffman in Crystal Fairy
Plays: … Crystal Fairy, a wild-haired hippie who accompanies Cera on his cactus-hunting trip.
Sex: Former child star Hoffman is full-frontal nude in several scenes, and there's a late twist about her sexuality that we won't reveal here, but it comes with some further explicit images.
Drugs: Though she's more inclined toward "natural highs," she's willing to do mescaline too. Right on!