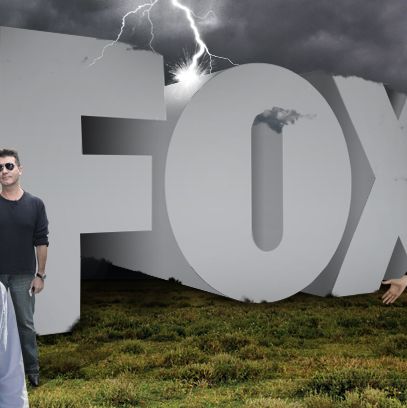 When Fox Entertainment chairman Kevin Reilly met reporters last week at the semiannual TV Critics Association media jamboree, he didn't try to sugarcoat his network's current Nielsen predicament. "We here at Fox kind of limped our way out of 2012," he said. "We're struggling right now." And how: Among its target audience of adults under 50, a group the network has dominated for the past eight seasons, Fox begins 2013 a weak No. 3, behind both NBC (NBC!) and CBS. (In overall viewers, Fox is now the No. 4 broadcast network, with its average audience of 6.7 million viewers nearly 5 million behind first place CBS.) Clearly, things are not going well for the network right now. So what went wrong? Vulture autopsied Fox's awful autumn and identified three main contributors to its decline. But because we're eternal optimists (have you noticed the way we keep pulling for Community?), for every Fox stumbling block, we also identified a corresponding reason to be hopeful about the network's future. We'll let you decide whether the good outweighs the bad.
The X Factor has become an expensive distraction with mediocre ratings.
Simon Cowell famously predicted his American Idol follow-up would average 20 million viewers in its first season; it only ended up pulling in around 13 million. Fox renewed it anyway because 13 million is still a great number in TV and because the network was pretty sure it could boost viewership in season two by adding in a big name like Britney Spears. As Rick Perry might say: Oops. Tune-in for the sophomore season of Simon's singing show slid 25 percent to around 9.5 million, while among viewers under 50, the Wednesday and Thursday editions averaged a 3.4 rating, putting it behind The Simpsons, Family Guy, Glee, and New Girl in the demographic. Since X's three weekly hours make up 20 percent of Fox's fifteen-hour prime-time lineup, the show's loss of one quarter of its audience played a big role in the network's overall 20 percent decline versus last fall. But X's drain on Fox isn't limited to its fading Nielsen numbers.
For one thing, by turning over three hours of its weekly fall lineup to X (and Idol in the winter/spring), Fox has severely limited the number of time slots it can devote to finding new hits. As it is, the network doesn't program 10 p.m., devotes Sundays to animated shows, and, like the other networks, uses Saturdays for sports, repeats, and low-profile shows such as Cops. By dedicating three hours each week to music competition series, Fox is left with just seven hours each week in which to program both established scripted series and potential new hits. This fall, Fox had room to try out just two hours' worth of new shows: The dead-on-arrival Mob Doctor and comedies Ben and Kate and The Mindy Project. That's less than both the No. 1 rated CBS (it tried out three and a half hours of fresh fare) and the tiny CW (three new hours). When Fox was cruising along atop the Nielsen ratings, the network could brag about this scarcity of shows, since it signaled just how strong its core lineup was. But now, by taking fewer at-bats, Fox is also making it that much harder to find new hits to replace now-dead anchors such as House and 24. Fox executives would likely counter that even if X Factor isn't setting the world on fire, it probably did better than whatever theoretical scripted shows the network might have tried this fall in its place. Perhaps. But by limiting the number of chances it's taking, Fox is reducing the odds of it discovering new scripted hits — or even a new reality show sensation — while making the failure of the few shots it did take all the more glaring.
The good news: American Idol is back.
Well, this should be good news. In years past, Idol has been Fox's magic eraser, scrubbing away other programming sins and rocketing the network to first. And while the show's audience has fallen sharply in recent years — thanks to competition from NBC's The Voice, cannibalization from X Factor, and just plain age — even a weakened Idol remains a potent programming weapon. Last season, the show ended up averaging nearly 20 million viewers and remained TV's most-watched series. Months of non-troversy over the "feud" between new judges Mariah Carey and Nicki Minaj could lure back some viewers who'd left the show, at least for a few weeks. This, of course, is the sunny-side-of-the-street prediction. With X and The Voice both down last fall, it's possible viewers are simply getting burned out by the glut of aspiring singing superstars being judged by proven singing superstars. Barring a complete collapse of the Idol franchise, however, the show should manage to notably boost Fox's Nielsen numbers this winter and spring. What's unlikely is a repeat of the 2010–11 season, when Fox shook off another awful autumn (two words: Lone Star) and used Idol to end up in first. Fox is deeper in third place this time, and unlike that year, it doesn't have the Super Bowl.
New Girl is going in the wrong direction.
Fox's breakout comedy hit from last season seems to have been infected with the NBC Thursday Virus: The stronger the show gets creatively, and the more critics rave about it, the smaller its audience gets. The show's September 2011 debut drew well over 10 million same-day viewers, then settled in at around 7 million viewers by last January. When New Girl returned from winter hiatus last week, it was seen by a smallest-yet audience of 3.8 million viewers; this week, it fell to 3.6 million. The show's held up better among viewers under 50 and when DVR viewing is taken into account, but even then, it's still down about 20 percent from last season. New Girl remains one of Fox's top-rated shows, particularly among women under 35. But new hit shows tend to see their ratings increase in their second season, with word-of-mouth helping boost tune-in; this isn't the trend Fox was hoping for. What's more, the New Girl fade is part of Fox's overall Tuesday comedy woes. The network thought it had the goods to expand to four half-hours on the night, but the combination of erosion for New Girl and the underwhelming response to newcomers Ben and Kate and The Mindy Project has left Fox losing to CBS and NBC on the night.
The good news: Other networks' young comedies are also struggling.
CBS's 2 Broke Girls was so impressive during its freshman season, Eye executives confidently moved it to the 9 p.m. pimp slot on its Monday night comedy lineup. The show's growth spurt has halted, however, and so far this season, Broke has lost more than 10 percent of its under-50 audience (though this week's episode delivered the show's biggest tune-in in more than a year). Over at ABC, the once-promising Happy Endings and Don't Trust the B—- in Apartment 23 have seen their audiences evaporate this season, while NBC's Whitney and Up All Night have also witnessed the complete disappearance of any freshman momentum. While none of this directly helps New Girl, Fox executives can at least take comfort in knowing that it's hard out there for all young comedies.
Fox's drama development has dried up
No network has had worse luck coming up with new drama hits than Fox. If you accept Fox's labeling of Glee as a comedy, the network's last successful drama launch came nearly five years ago, with 2008's Fringe. (Its ratings may be tiny now, but out of the gate, it actually did pretty well). No matter what the formula, nothing seems to work: In the past five years, viewers have rejected critical darlings (Lone Star), spectacles with tons of buzz (Terra Nova), spinoffs of hits (The Finder), series from well-known showrunners (The Chicago Code, Alcatraz, Dollhouse), shows with former Fox stars (the technically still-alive Touch), USA Network clones (Lie to Me), action-adventure hours (Human Target), and, most recently, a show that seems like it was actually supposed to air on Lifetime (The Mob Doctor).
The good news: The Following seems poised to work.
Monday's premiere of the serial-killer horror show should at least get major sampling, given the presence of a semi-big name (Kevin Bacon) and all of the publicity surrounding the show's violent and super-creepy pilot. Oh, and it helps that Fox has run 238 million promos since the moment it became clear that Mob Doctor was doomed. Of course, Terra Nova and Lone Star also seemed like sure things, so it's possible Fox has wildly overestimated viewers' thirst for bloody murder sprees. What's more, even if The Following does click, Fox won't reap the full benefits of success. That's because Bacon got the network to agree to produce no more than fifteen episodes of the show per season.