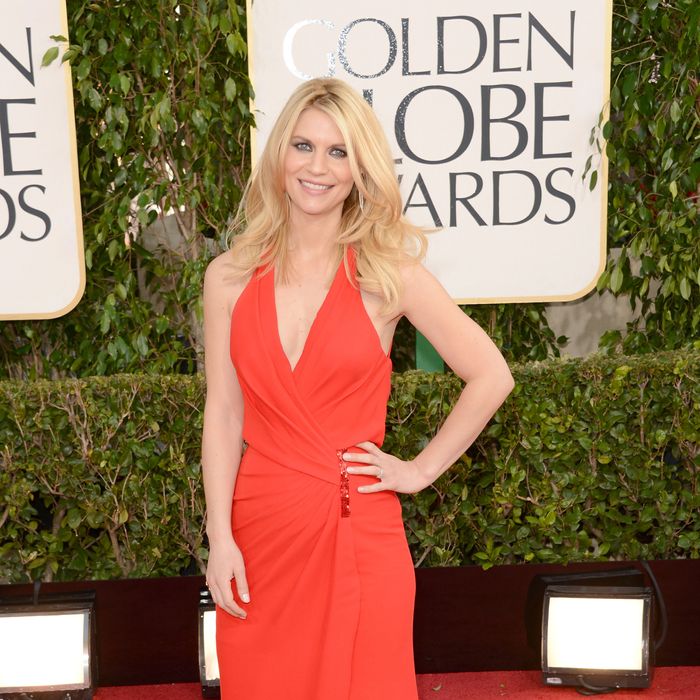 Actress Claire Danes arrives at the 70th Annual Golden Globe Awards held at The Beverly Hilton Hotel on January 13, 2013 in Beverly Hills, California.
Photo: Jason Merritt/Getty Images
After a couple years without many major surprises, The Golden Globes red carpet finally delivered some real, old-fashioned head-scratchers. If we'd told you this morning that Rachel Weisz would look as cracked-out as Jennifer Lopez, you'd have patted us on the head and sent us back to bed. And yet here we are: We've compiled twelve of the best and worst standout red-carpet looks from Sunday night's event, and somehow Mrs. James Bond and the ex-Mrs. Marc Anthony are on the same side of that fence. If this foreshadows more absurdity to come this season, we welcome it with open arms (and crabby typing fingers).