During the 2013 Golden Globes, we quickly made GIFs of Daniel Day-Lewis channeling E.T., the smooth stylings of Dog President star Damien Francisco, restless-legged volleyball player, and, of course, drunk Glenn Close. But there were other moments that deserved the Zen of the GIF treatment. Did any of them reach the historic highs of Brendan Fraser's infamous laugh clap of 2010? Well, let's not get crazy here, but these are still pretty good.
Stand to the right of your computer screen and you can pretend that Quentin Tarantion is fist-bumping you!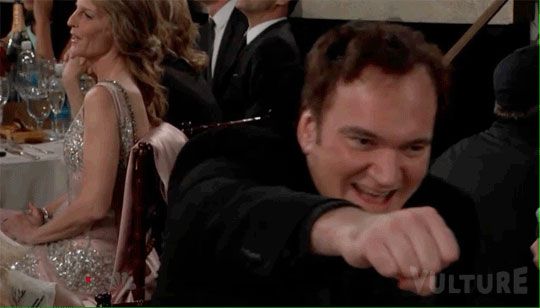 The childlike wonder of Kristen Wiig and Will Ferrell. If it weren't for her bared midriff and his mustache you'd think they were toddlers.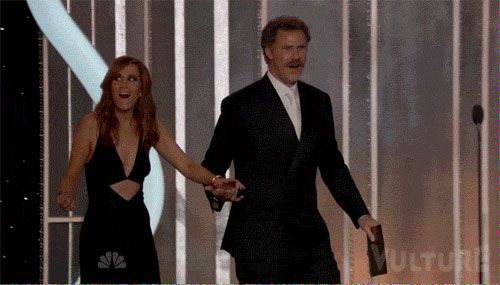 Steven Spielberg shows the proper respect for a former President who introduces his movie at a largely meaningless awards show.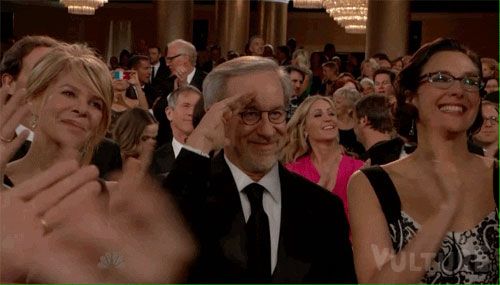 As does Lena Dunham, and it's not even her movie.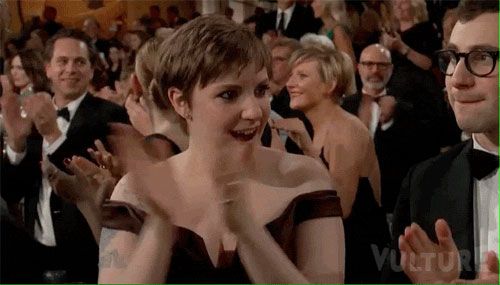 Jessica Chastain thinks she would be perfect for Les Misérables 2.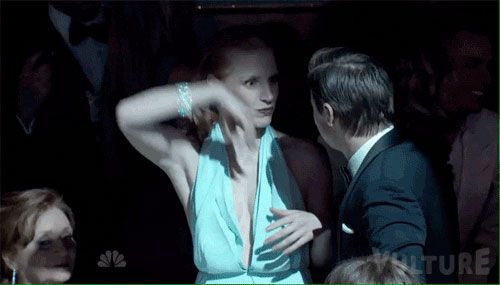 "Don't worry, what was said in the cockpit of Air America stays in the cockpit of Air America. Now come on over here and give me a kiss, Sugartits!"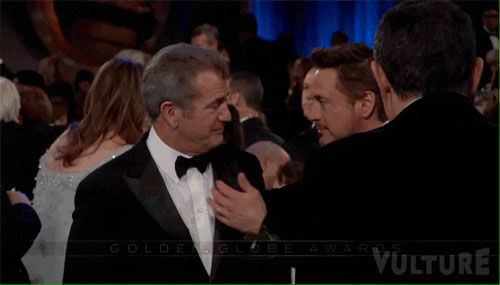 Smash's old wardrobe designer has been gone for months, but wherever Debra Messing goes she can still taste scarves.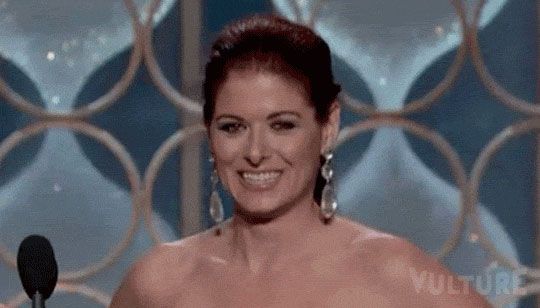 Salma Hayek gives it up for GIFs.