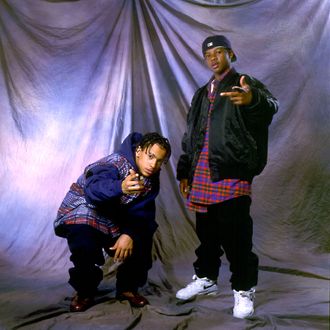 Kriss Kross on 11/28/92 in Chicago, Il.
Photo: Paul Natkin/Getty Images
That is, if you are willing to accept "performing together at a twentieth-anniversary concert honoring So So Def Recordings" as a definition of "reuniting." Anyway, this what Daddy Mac and Mac Daddy look like now. Time is the most powerful dimension.