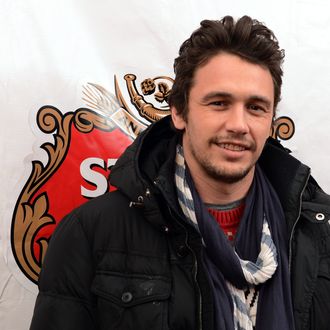 James Franco: can't stop, won't stop.
Photo: Andrew H. Walker/Getty Images
James Franco likes books and movies and making books into movies. Franco told MTV that the next book he'll moviefy is James Ellroy's American Tabloid. The 1995 novel tells the story of three law-enforcement officers from 1958 to 1963 in an interconnecting narrative that leads to the Kennedy assassination. It's a project both Bruce Willis and Tom Hanks once tried to develop. According to Franco, "It's still early," and much of the particulars are up in the air, but it's on his ever-expanding docket. Soon Franco will adapt all books and he'll be the only person left who knows how to read.