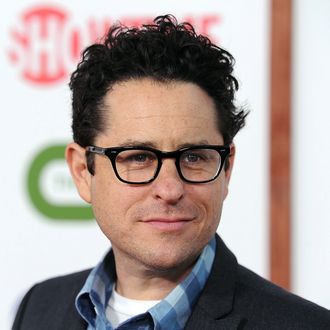 BEVERLY HILLS, CA - AUGUST 03:Producer/Director J.J. Abrams arrives at the TCA Party for CBS, The CW and Showtime held at The Pagoda on August 3, 2011 in Beverly Hills, California.
Photo: Frazer Harrison/2011 Getty Images
A month after J.J. Abrams told Empire magazine that he most definitely would not direct a new Star Wars movie — and two days after the world learned that he'd maybe changed his mind — we now have official confirmation from Disney that, yes, "J.J. Abrams will direct Star Wars: Episode VII." The choice comes with the approval of original Star Wars overlord George Lucas, who called Abrams, "an ideal choice to direct the new Star Wars film and the legacy couldn't be in better hands." There you have it, super-fans! It's time to start preparing for the very real possibility that the Millennium Falcon makes its big screen comeback as an U.S.S. Enterprise look-a-like.