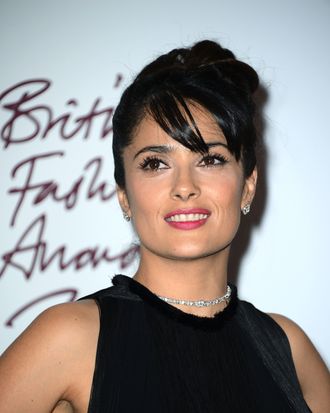 Salma Hayek poses in the awards room at the British Fashion Awards 2012 at The Savoy Hotel on November 27, 2012 in London, England.
Photo: Ian Gavan/Getty Images
Add Salma Hayek to the list of guest stars for the 30 Rock series finale. According to EW, Hayek will join Nancy Pelosi and Ice-T when she reprises her role as Elisa, Jack's ex-girlfriend, on the final episode on January 31. Yikes, that's soon! Might Elisa's return also mean the reemergence of telenovela villain and Jack Donaghy look-alike the Generalissimo? A girl can dream.