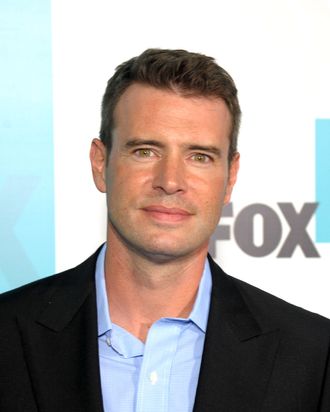 Scott Foley attends attends the Fox 2012 Programming Presentation Post-Show Party at Wollman Rink - Central Park on May 14, 2012 in New York City.
Photo: Dave Kotinsky/Getty Images
Congratulations, everyone who's ever had a supporting role on Grey's Anatomy: You get to be on Scandal! The latest actor to get moved from one Shonda Rhimes creation to the other is Scott Foley, who, according to TVLine, is heading to Scandal for a "major arc" at the end of this season. (Other crossovers include Jeff Perry, Kate Burton, George Newbern, Wendy Davis, Dan Bucatinsky, and Gregg Henry — seriously, there's a lot of overlap.) Foley was killed off Grey's in 2011 because the show has to sacrifice handsome guys with five o'clock shadows once every few seasons to appease the demon king, but Scandal has shown slightly less bloodlust for its secondary characters. So far, only a few have been killed. RIP, Gideon and Amanda.