Photo: Frank Trapper/Sygma/Corbis,Pascal Le Segretain/Getty Images,Ann-Christine Poujoulat/AFP/Getty ImagesFrank Trapper/Sygma/CorbisAnn-Christine Poujoulat/AFP/Getty Images
It's awards season, which means practically every day brings a new wave of shots of smiling celebrities. And every batch of professionally grinning stars further shines a light on one anomaly: Sean Penn, a man who is innately unable to muster up any joy on a red carpet. He's like an unhappy cat shoved into a penguin suit. He has been a star for more than 30 years, and there is something impressive about his stubborn resentment of all things flash-bulbed. He saunters his way through every gala with a fixed scowl, as if he were part bull and trying to hold back his seeing-red rage. Simply put: He's the anti–Anne Hathaway. Below, stroll through a history of Sean Penn begrudgingly walking the red carpet. Or maybe he's actually only pretending to hate it; it's hard to tell — the man's a great actor.  
1989, We're No Angels Premiere: That cigarette is all that stops him from either frowning or shouting about how he wants to be frowning.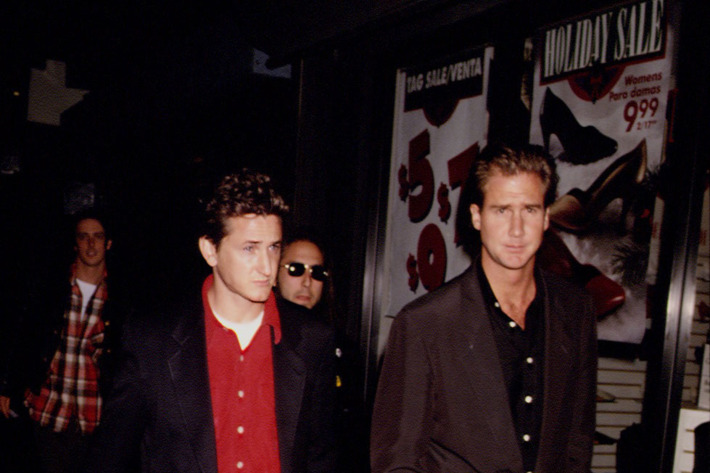 1992, Screening of Chaplin: He just looks like that because he bought his shoes at that Payless to his left. Maybe it doesn't feel good to pay less.
1995, The Crossing Guard Premiere: "Your flashes! They burn! I'm melting. I'm melting. Ha-ha! Anyway, Wizard of Oz references aside, I fucking hate this."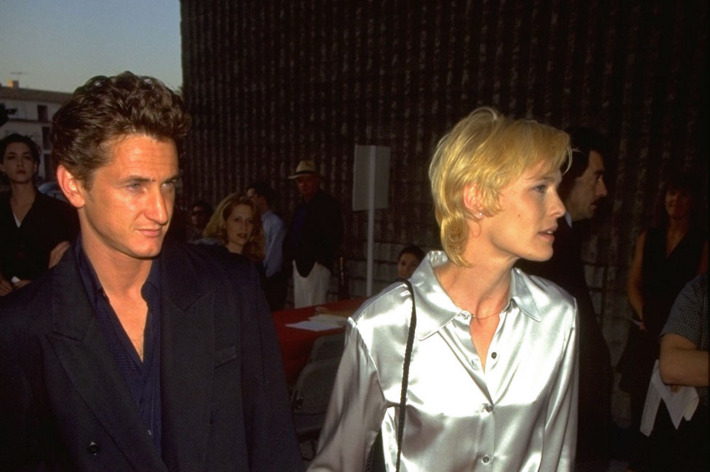 1996, Moll Flanders Premiere: "Maybe if I lean back hard enough, I'll start moving backward and off this red carpet. Damn your forward momentum, Robin, you are ruining everything!"
1999, Sweet & Lowdown Premiere: "Consider this hair a line graph charting my drop in joy during this part of the evening. More like 'lowdown and not sweet premiere.'"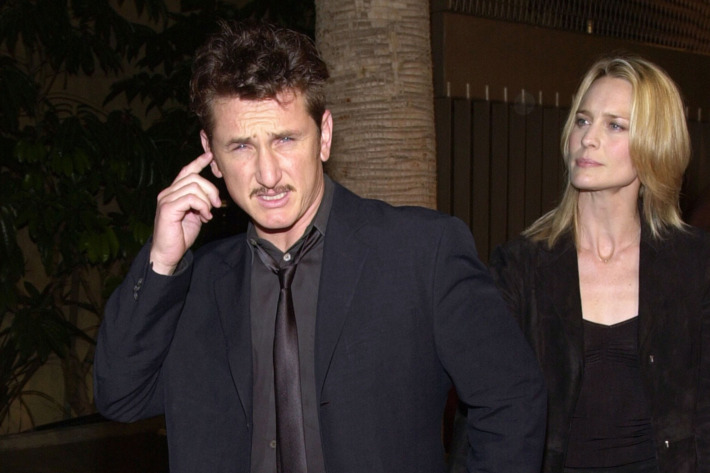 2001, The Pledge Premiere: "Okay, tonight, since it's a movie I directed, I'll enjoy myself and … What's that, Mr. Paparazzi? Say 'cheese'? I once had a cat named Cheese who we had to put to sleep. Nice going; now I'm pissed again!"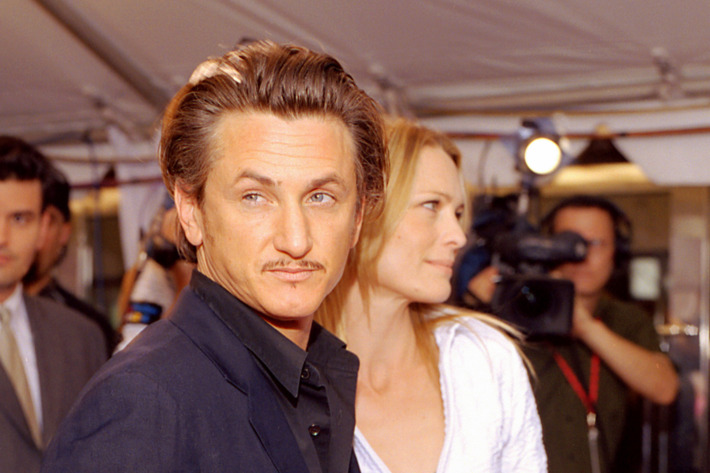 2002, Toronto Film Festival: "Fine, I won't frown, but my mustache sure will." (A phrase Penn loved so much, he eventually tattooed it over his heart.)
2007, Rome Film Festival: Wait! Sunglasses seem to be the key to his happiness! Turns out he was only angry about the way the flash bulbs hurt his eyes! Problem solved!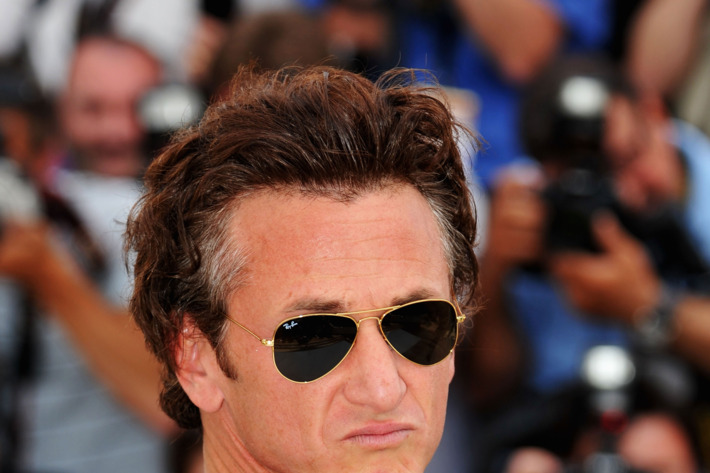 2008, Cannes Film Festival: Woof. Never mind.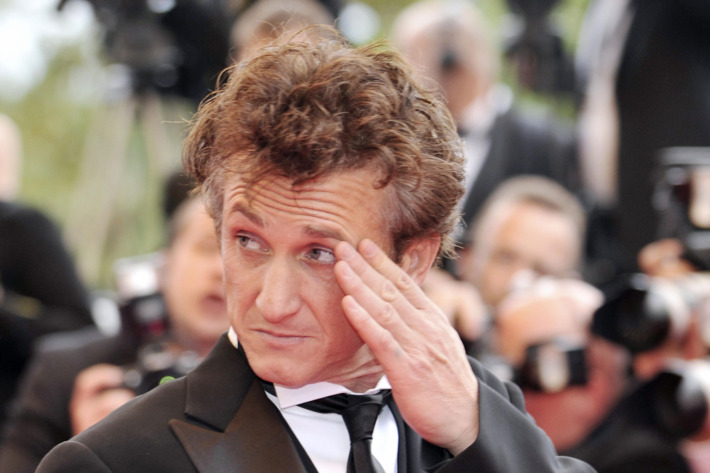 2008, Cannes Film Festival: We've been having some fun here, but in this one, he looks seriously pained and legitimately sad. Who is forcing this man to make these appearances?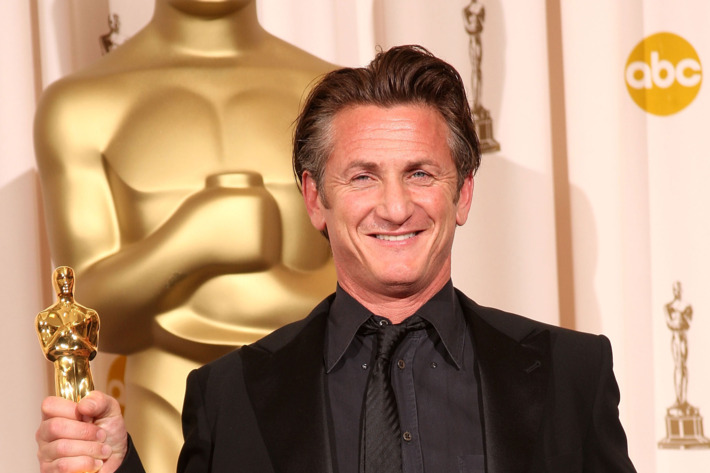 2009, Academy Awards: Finally! The only surefire way to get a smile out of Penn is to put an Oscar in his hand. It's downright Pavlovian, though much harder to arrange than ringing a bell.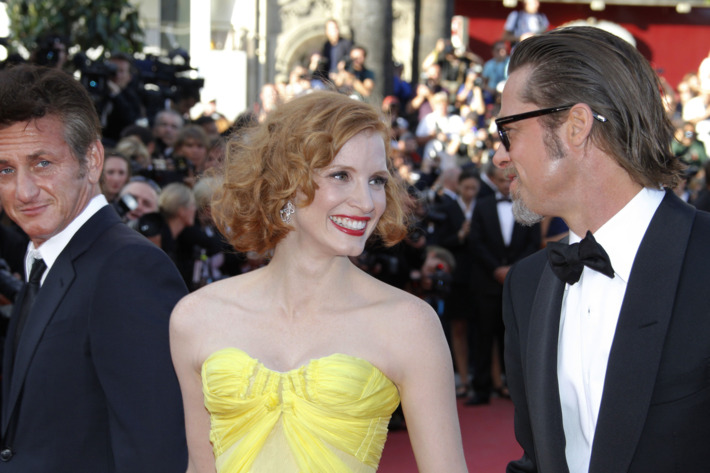 2011, The Tree of Life Premiere: "What are you jerks smiling at? Don't you know we're on the red carpet? Is it because you're both so pretty? Oh, it is? Carry on then."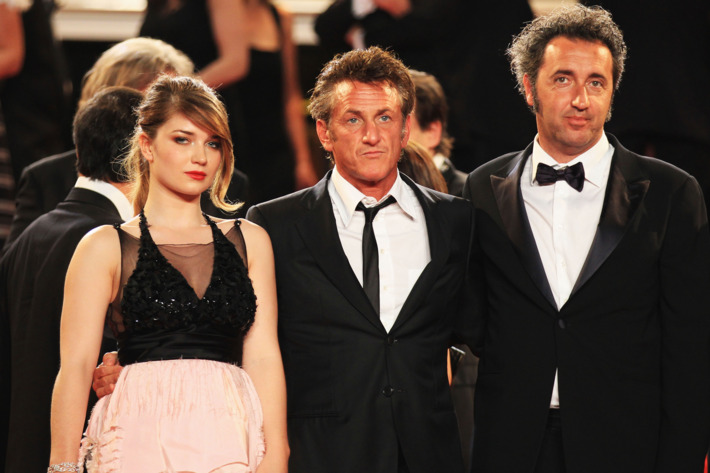 2011, This Must Be the Place Premiere: "Finally, people on my grumpy wavelength. Let's get this party started! And by 'started' I mean let's sulk in the beat."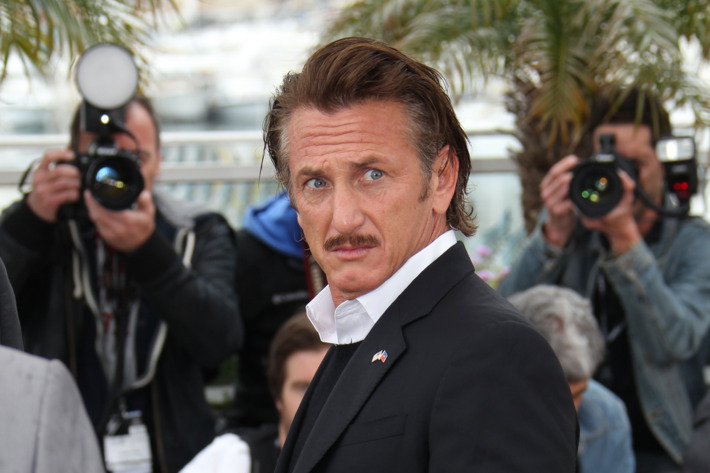 2012, Cannes Film Festival: The good news is he isn't frowning. The bad news is it seems like all these years of red carpet flashbulbs have driven him to madness.
2013, Gangster Squad Premiere: New year, new movie, new outlook on red carp— Nope. Same outlook. Even his hair looks like it's frowning.