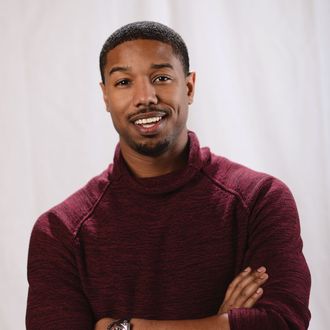 Photo: Michael Buckner/2013 Getty Images
Michael B. Jordan
Film: Fruitvale
In his first starring movie role, Jordan (The Wire, Friday Night Lights) shook festival audiences with his affecting work as Oscar Grant, the 22-year-old former drug dealer whose 2009 Oakland shooting death at the hands of a white BART officer sparked race riots. "I cried at the premiere," says Jordan. "I sat behind Oscar's family. It's not any easier the second or third time you watch. That was my third time. I'm not gonna watch it anymore."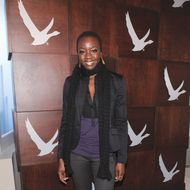 Danai Gurira
Film: Mother of George
Gurira's day job is playing katana-wielding zombie slayer Michonne on The Walking Dead. But you'd never know it — or that she was born in Iowa —
from her subtle, wrenching performance as a traditionalist Nigerian woman living in Brooklyn who takes desperate measures to save her marriage after she finds herself unable to conceive.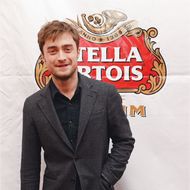 Daniel Radcliffe
Film: Kill Your Darlings
The recovering wizard bares everything as Columbia freshman Allen Ginsberg, gamely throwing himself into same-sex love scenes. "When we started kissing, I was too hesitant, and [director] John [Krokidas] went, 'No! Kiss him! Fucking sex kissing!'" says Radcliffe. "The things directors have shouted to me in the past usually involve which way I have to look to see the dragon."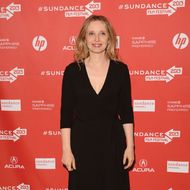 Julie Delpy
Film: Before Midnight
The final installment in Richard Linklater's Before Sunrise trilogy — in which we learn that Jesse and Celine have at last gotten together and had two kids — favors Delpy, who runs through a showy gamut of emotions, cracks dirty jokes, and dominates Ethan Hawke in every argument.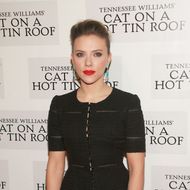 Scarlett Johansson
Film: Don Jon's Addiction
For Joseph Gordon-Levitt's directorial debut, he needed a dream girl for his guido-lothario character to woo, and Johansson fits the bill (as well as plenty of revealing dresses). But she's also a comic revelation — she even seems to chew gum with a Jersey-shore accent.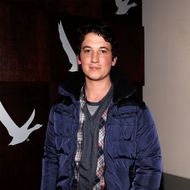 Miles Teller
Film: The Spectacular Now
Usually a comic-reliefer in movies like Footloose, Teller is put to much better use by director James Ponsoldt in this drama about an alcoholic high-school senior who wakes up on the lawn of a more put-together classmate (Shailene Woodley), then falls in love with her.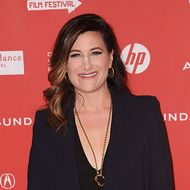 Kathryn Hahn
Film: Afternoon Delight
As an unsatisfied housewife who takes in a stripper (Juno Temple) — partially out of charity, but mostly in hopes of resuscitating her own marriage — Hahn (Step Brothers, Wanderlust) plays vulnerable as well as she does manic. A climactic scene also called for a little Method acting: "Yes, I really orgasmed," jokes Hahn. "Thank God [co-star] Josh Radnor was such a safety net, and that my husband is understanding."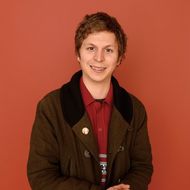 Michael Cera
Film: Magic Magic
With an assist from one extremely creepy perm, Cera brings intensity to a role that in less geeky hands might have been merely eerie. In Sebastián Silva's Chile-set horror thriller, he plays a cocky, closeted diplomat's son who menaces a visiting woman (Juno Temple) with a bizarre pickup strategy that eventually causes her to lose her mind.
Robin Weigert
Film: Concussion
Weigert, 43, has been toiling away long enough as a character actress (Deadwood, Sons of Anarchy, Angels in America on Broadway) to know when she's landed the role of a lifetime. She's extraordinarily funny and sexy as a lesbian New Jersey housewife who's so unfulfilled in her marriage that she turns to prostitution, more for the act than the money, and awakens into a ferocious, vulnerable lover.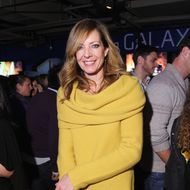 Allison Janney
The Way, Way Back
There's scene stealing, and then there's movie hijacking, and Allison Janney is wonderfully guilty of the latter in Nat Faxon and Jim Rash's coming-of-age story The Way, Way Back. As a blowsy, boozy neighbor to Steve Carell and his brood, Janney invades every character's personal space to drop yet another oblivious laugh-line, and she so thoroughly dominates the first ten minutes of the film that you're ready to agitate for a spinoff.
*This article originally appeared in the February 4, 2013 issue of New York Magazine.