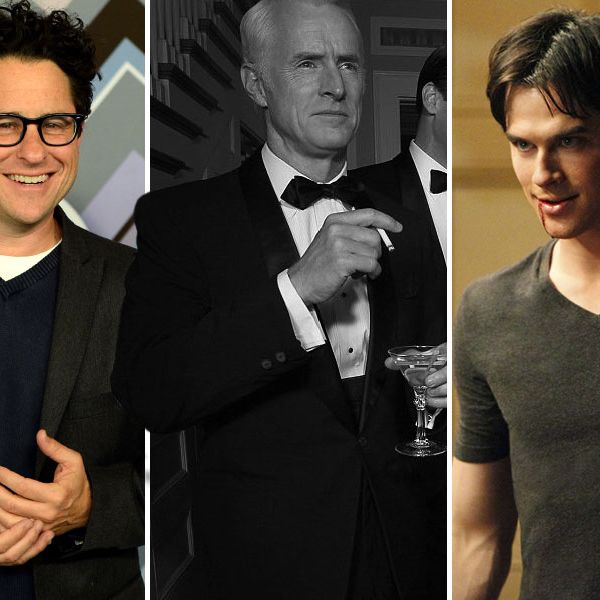 Every week, Vulture faces the big, important questions in entertainment, and comes to some creative conclusions. This week, we delved into such pop cultural issues as: drunken karaoke songs, the possibilities inherent in J.J. Abrams upcoming Star Wars film, and the many films of Sundance 2013. You may have read some of these stories below, but you certainly didn't read them all. We forgive you.
Q: Will fans of Before Sunrise and Before Sunset appreciate Before Midnight?
A: Walking and talking in a foreign locale? Check. Ethan Hawke and Julie Delpy looking older yet just as attractive? Check. Kyle Buchanan saw the film at Sundance and can tell you that you're probably going to love it.
Q: When should everyone have died on The Vampire Diaries?
A: Who hasn't pondered this? Writer Myq Kaplan weighed in for us.
Q: Is American Horror Story one of TV's most interesting showcases for female performances?
A: Shockingly, yes. And as Patti Greco writes, it's also a show that, despite all the suffering its female protagonists endure, is concerned with female empowerment. Greco picked the second season's most feminist moments.
Q: Does everyone have a go-to drunken karaoke song?
A: Yes. Even if you don't think you do, you do. Vulture's writers confessed their picks and asked readers for theirs.
Q: What might the J.J. Abrams-directed Star Wars: Episode 7 look like?
A: Knowing what we know about Abrams, Margaret Lyons reckoned it might look like this.
Q: Was Beyonce lip-synching at the presidential inauguration or not?
A: Everyone's got an opinion.
Q: Which formerly clean-cut child stars got down and dirty in their films at this year's Sundance?
A: So many.
Q: Is Paul Giamatti capable of being a romantic lead?
A: Watch this simply wonderful video he filmed with Julie Klausner and be the judge. Put this guy in Magic Mike 2.
Q: What do we know about the upcoming season of Mad Men?
A: A bunch more, thanks to showrunner Matt Weiner's announcements earlier this week.
Q: Are there really people who still watch The Real World?
A: Most definitely. Andrea Seigel has seen every season (save one) and wrote about the show's continuing appeal.