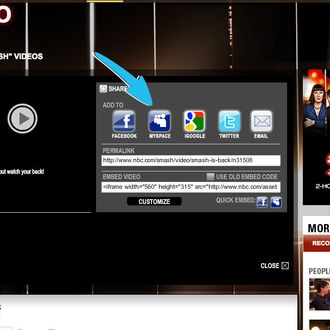 There are plenty of things that are wrong with the Internet. Just look around — everyone is doing so many things wrong, so often! But there's a less obvious wrong, a secret plague, a ghost army that haunts anyone likely to embed video in anything. MySpace buttons. Why are there still so many "share this on MySpace" buttons on video players?
Let's start with NBC.
MySpace is the second option for sharing, and there's a "quick embed" option too. Timely!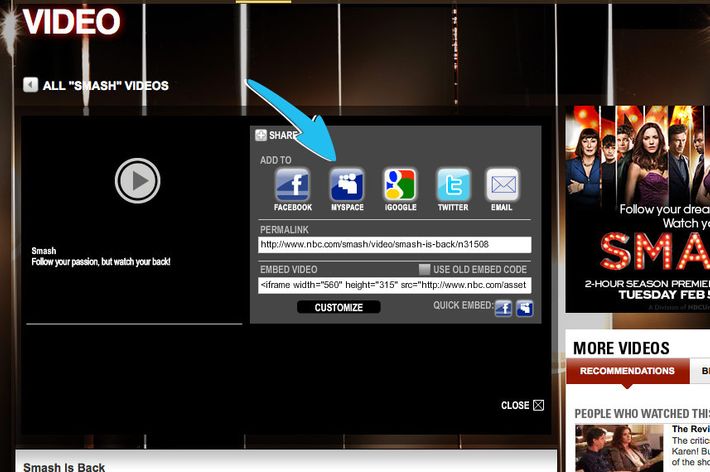 What about ABC?
Nope, them, too.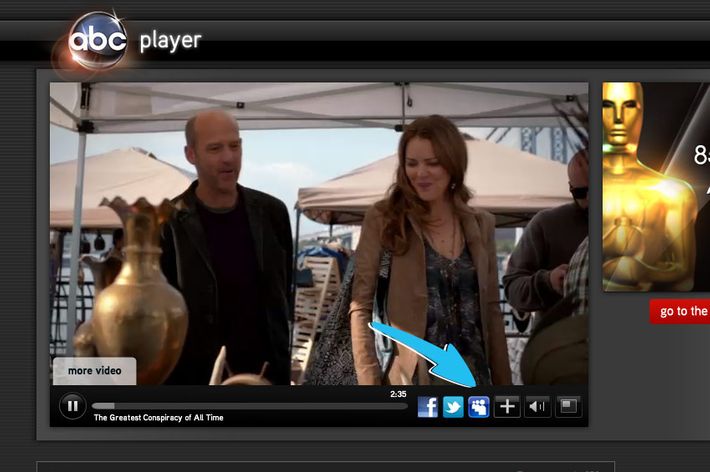 HBO? HBO is cool, right?
Cool enough to post to MySpace and Digg! Good Lord.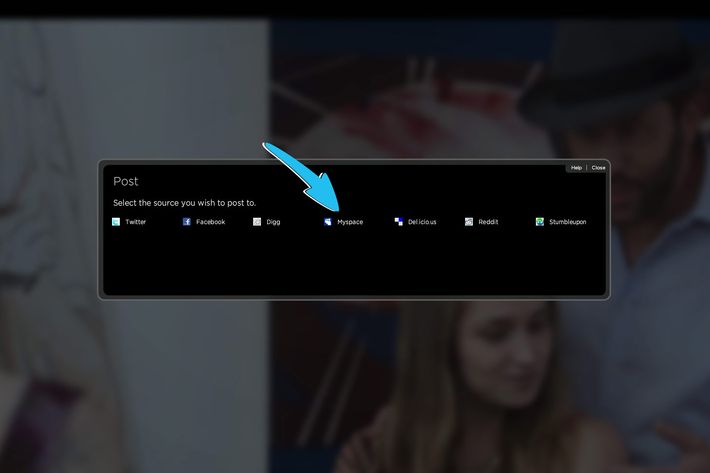 It's not like this is impossible, either. CBS seemingly gets it:
Facebook, Twitter, and a regular old embed code. Correct!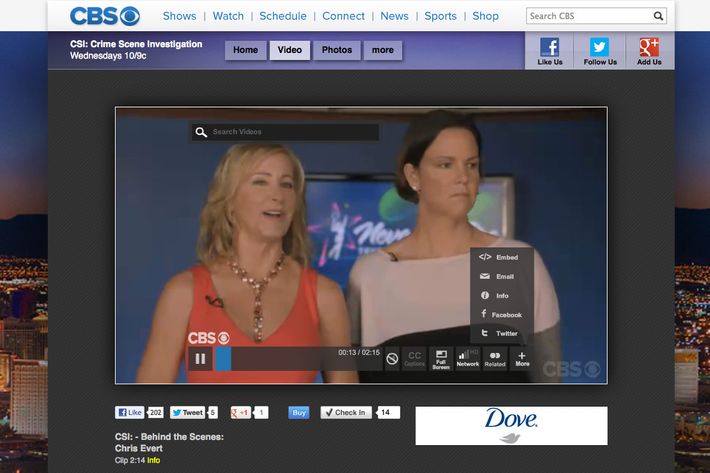 The CW's audience is ostensibly more likely to be sharing things online, hence the button for GetGlue. No MySpace, though!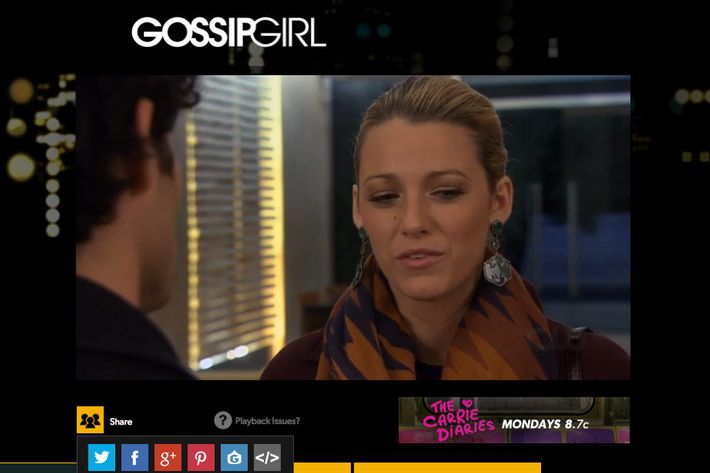 Even MySpace's former corporate sibling Fox doesn't have a MySpace button anymore.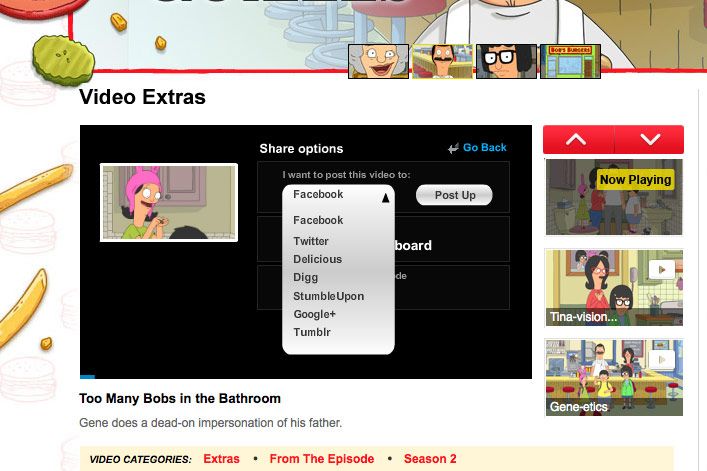 AMC takes the cake, though. AMC still lets you post things to LiveJournal. What, no GeoCities option?