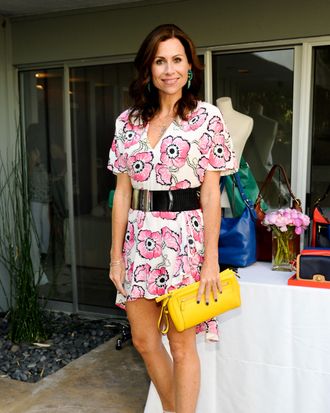 Minnie Driver attends A Dannijo And Tucker Tea on July 26, 2012 in Beverly Hills, California.
Photo: Stefanie Keenan/WireImage
A week after casting David Walton in About a Boy, NBC has added Minnie Driver as the pilot's female lead. She'll take the role Toni Collette played opposite Hugh Grant in the 2002 film. Jason Katims (Friday Night Lights, Parenthood) is writing and producing the Nick Hornby adaptation, with Jon Favreau (Iron Man, Elf) set to direct. Driver starred in last year's NBC pilot Lady Friends, which never got a pickup.