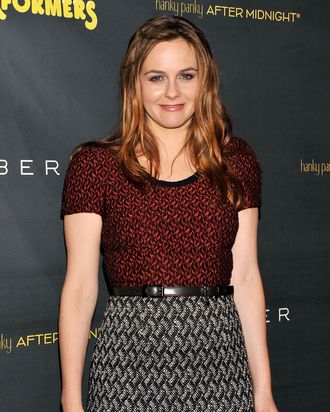 Actress Alicia Silverstone attends the after party for the opening night of "The Performers" on Broadway at Espace on November 14, 2012 in New York City.
Photo: Stephen Lovekin/Getty Images
Lifetime has signed Alicia Silverstone to star in its upcoming human resources drama HR, Deadline reports. Silverstone will play a tightly wound director of human resources who changes her super-corporate outlook after suffering a head injury. Honestly, the most promising aspect of this show is the ongoing potential for Clueless reunions. Suburgatory was not enough!