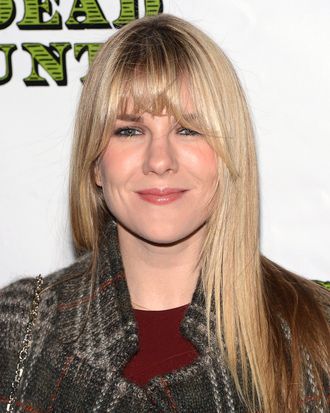 Actress Lily Rabe attends the "Dead Accounts" Broadway opening night arrivals and curtain call at the Music Box Theatre on November 29, 2012 in New York City.
Photo: Andrew H. Walker/Getty Images
American Horror Story's third season is all about "female power," and Jessica Lange has been onboard from the get-go. Ryan Murphy announced this morning that the other blonde, spank-happy nun Lily Rabe will continue her AHS tenure, too. Rabe played a bereft flapper ghost in season one and the possessed Sister Mary Eunice in season two, but there's no word yet on who she might play this year. Probably someone sad and messed up, just like all the other sad creatures that slither around this hellmouth of a planet.