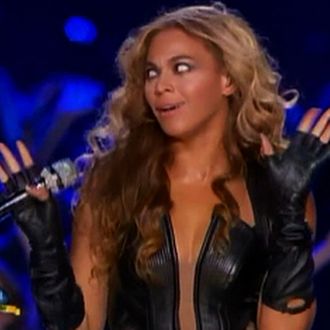 We've already determined Beyoncé won tonight's Super Bowl long before the Baltimore Ravens took home the trophy, whether or not she was singing live this time. The show didn't only feature her greatest musical hits — we also were treated to her best faces and dance moves, and then the remaining members of Destiny's Child literally flew in from underground! The performance was so big, so Bey, we think it might have had something to do with the Superdome's power outage later in the game. Take a moment and relive the performance in all its GIF-able glory.
"Don't even start with those lip-synching rumors…":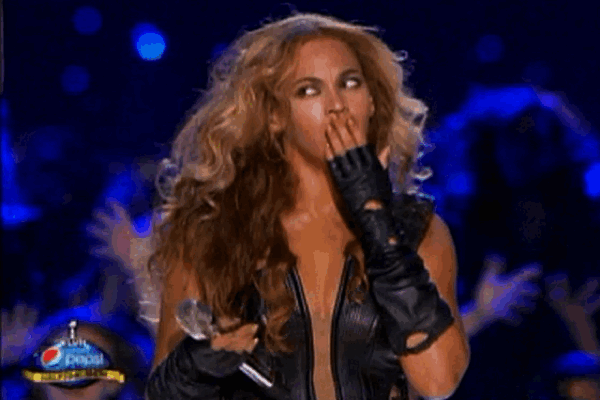 Classic bonkers Beyoncé moves:
Jay-Z didn't surprise us with a cameo, but he was on stage in spirit:
Note to government officials: Explore Beyoncé windmill as potential alternative energy source:
Kelly Rowland and Michelle Williams deserve extra credit not just for showing up to the widely rumored Destiny's Child mini-reunion, but for being able to jump up from the floor wearing insanely high heels while still maintaining their super serious faces:
Great recovery, Michelle:
Love tap:
"Don't worry, this isn't goodbye just yet … ":
"I touched Beyoncé's hair!!!!!!!" -What these fans will never shut up about:
Question: What was your favorite part of Beyoncé' performance?
Goodnight, world.