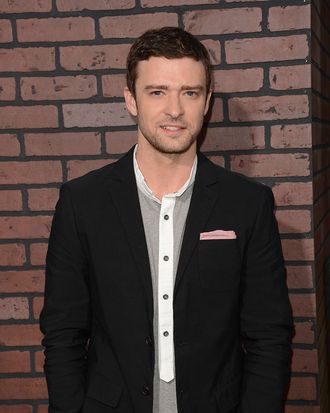 Actor Justin Timberlake arrives at Warner Bros. Pictures' 'Trouble With The Curve' premiere at Regency Village Theatre on September 19, 2012 in Westwood, California.
Photo: Jason Merritt/Getty Images
Today in smooth side projects from Serious Actors: Justin Timberlake is apparently the new face of Bud Light Platinum, the fancy, "nighttime party drinker" (their words) brand of Bud. Explained the sometimes singer and MySpace investor: "Bud Light Platinum brings a refined, discerning aesthetic to beer that plays well with what I'm doing." It's pretty much impossible to top that sentence, so yeah, what he said.