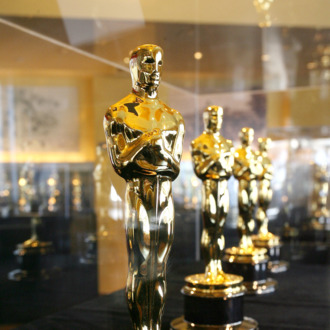 Photo: VALERIE MACON/AFP/Getty Images
Even if all the Oscar front-runners prevail this Sunday, there's still one surprise winner left to crown, and it could be you! Time is running out to complete your Vulture Oscars ballot, and don't forget that more is at stake than simple bragging rights: The reader who picks the most winners will win $500.
We recently tweaked our own ballot, and you may want to as well, now that all the significant precursor wins are in. Is it time to give Wreck-It Ralph the edge over Brave? Do you feel more secure picking winners in all three short-film categories, now that we've broken them down for you? Are you going to go out on a limb and predict the night's biggest surprise winner, making the kind of choice that separates the dutiful followers of conventional wisdom from the Oscar savants? Now's the time!
And don't forget that you can easily share your ballots on Facebook, too. Crowd-source your toughest decisions there, or in the comments below. Good luck!