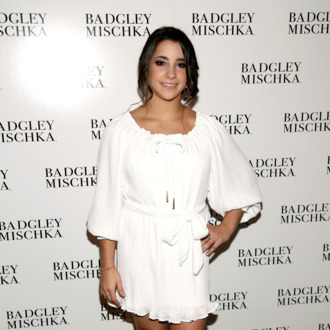 Photo: Astrid Stawiarz/Getty Images
Dorothy Hamill, Aly Raisman, and Andy Dick are among this season's contestants for Dancing With the Stars. ABC announced the full lineup this morning, though it is sadly without Bobby Flay. (And without Lance Armstrong. And Lindsay Lohan. And Ann Romney. Man, there were a lot of rumors this season.) Anyway, your actual contestants for this sixteenth ridiculous season are:


Shake It Up's Zendaya Coleman (apparently that is a Disney Channel show!)
Comedian Andy Dick
National treasure Dorothy Hamill
Comedian D.L. Hughley
Baltimore Raven Jacoby Jones
Singer Wynonna Judd
Boxer Victor Ortiz
American Idol alum Kellie Pickler
General Hospital's Ingo Rademacher
Olympic gymnast Aly Raisman
Real Housewife of Beverly Hills Lisa Vanderpump
Cha cha cha cha, etc.