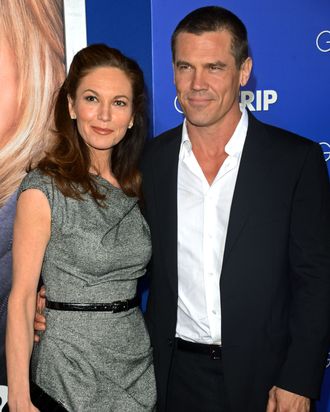 Actress Diane Lane and Actor Josh Brolin attends the premiere of Paramount Pictures' "The Guilt Trip at Regency Village Theatre on December 11, 2012 in Westwood, California.
Photo: Jason Merritt/Getty Images
People reports that Diane Lane and Josh Brolin are getting divorced. A source close to the situation told People, "They've been separated for several months." Brolane have been married since August 2004. Early in their marriage, Lane had Brolin arrested for domestic abuse but then did not press charges. While both have children from previous marriages, they had no children together.