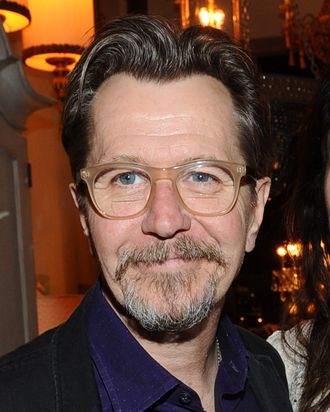 Actor Gary Oldman attends the Launch Party for Kishani Perera's new book, "Vintage Remix" at Rummage on April 18, 2012 in Los Angeles, California.
Photo: Michael Buckner/Getty Images
Dawn of the Planet of the Apes has scored Gary Oldman as "Dreyfus, leader of the human resistance after the apes have taken power." Zero Dark Thirty's Jason Clarke was cast as the film's star in mid-February. Matt Reeves (Cloverfield, Let Me In) will direct, with a May 2014 release planned. Oldman hasn't popped up since The Dark Knight Rises, but he'll soon appear in RoboCop and Robert Luketic's Paranoia.