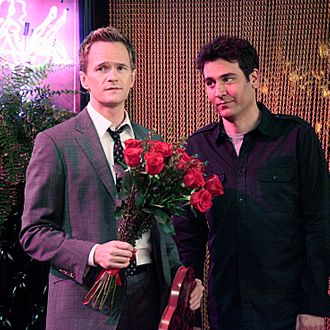 "Karma" – Ted (Josh Radnor) goes out with and Barney (Neil Patrick Harris) while he continues to pursue Quinn, even after learning she is a stripper, on HOW I MET YOUR MOTHER, Monday, Feb. 27 (8:00-8:30 PM, ET/PT) on the CBS Television Network.
Photo: Richard Cartwright/FOX
After much suspense, How I Met Your Mother got the order for its ninth and final season last week. Co-creator Craig Thomas said at the time that the mother's identity will definitely be exposed; now a new tease makes it sound like, as we hoped, the reveal could come early. Season nine is "going to be a new way to tell the story," Thomas says. "You're never going to mistake a season nine episode from one of the previous eight." Because the mother is in all of them?!