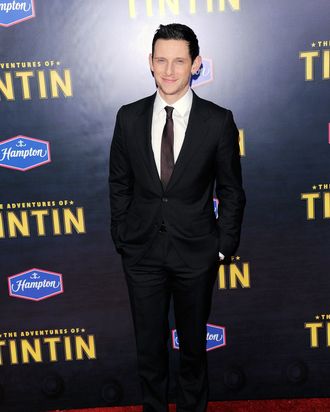 Actor Jamie Bell poses for a photo at the "The Adventures of TinTin" New York premiere at the Ziegfeld Theatre on December 11, 2011 in New York City.
Photo: Jemal Countess/Getty Images
Mr. Evan Rachel Wood and the once-and-always Billy Elliot Jamie Bell has been cast in AMC's next period drama. According to TVLine, Bell will star in Turn, the network's upcoming Revolutionary War spy drama, where he'll play Abraham Woodhull, a New York cabbage farmer. Meth lord, ad man, zombie-world sheriff, and a cabbage farmer. Well, as long as he's an anti-hero, he will fit right in.