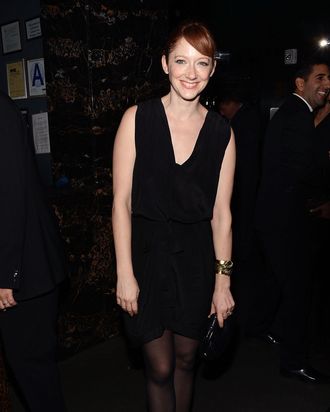 Actress Judy Greer attends the Film District and Chrysler with The Cinema Society premiere of "Playing For Keeps" after party at Dream Downtown on December 5, 2012 in New York City.
Photo: Andrew H. Walker/Getty Images
Arrested Development's Judy Greer has signed a deal with Doubleday for a book of essays called I Don't Know What You Know Me From: Confessions of a Co-Star. According to THR, Greer's advance was "nearly $1 million," and the book is scheduled to come out next year. The collection includes a chapter called "Bad Oscar!" that one hopes is about her role as Kitty but could theoretically be about The Descendants.