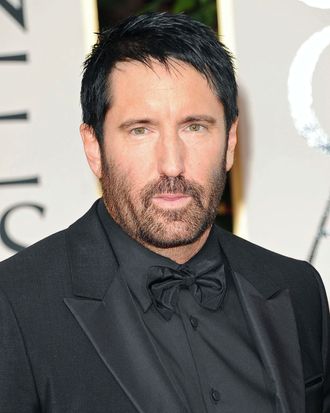 Composer Trent Reznor arrives at the 69th Annual Golden Globe Awards held at the Beverly Hilton Hotel on January 15, 2012 in Beverly Hills, California.
Photo: Jason Merritt/Getty Images
As promised, Trent Reznor is bringing Nine Inch Nails back, though with a brand-new lineup. "The band is reinventing itself from scratch and will be comprised of Eric Avery, Adrian Belew, Alessandro Cortini, Josh Eustis, Ilan Rubin, and me," according to Reznor's statement. The arena tour kicks off this fall in the U.S. and goes international in 2014. More details (presumably with an album announcement?) to come, he says.