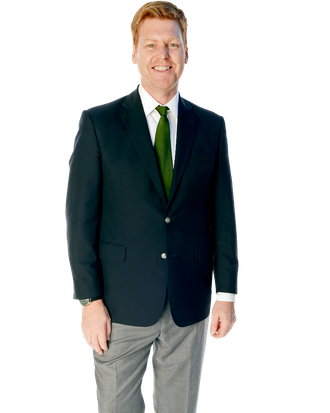 John Kahrs.
Photo: Getty Images
John Kahrs, the creator of the romantic, Oscar-winning animated short Paperman, calls himself a "late bloomer" — despite having worked at both Pixar and now Disney, this is his directorial debut, at age 45. Being at the Oscars (and the requisite after-party) was a "surreal" experience for him, so he regaled Vulture with what happened during his night out with the stars, including his run-ins with Anne Hathaway, Steven Spielberg, and Jennifer Lawrence.
I assume you were out so late Sunday night that you needed all of Monday to recover. Your pal Patton Oswalt said, "Everyone in Los Angeles is drunk, pants-less, and fucking."
Well, it didn't quite work out that way. [Chuckles.] Patton always makes me laugh — he was the voice of Remy in Ratatouille — but I don't think I fit that description. I was out late, but I had to go to work on Monday, and everyone wanted to see the Oscar! It's just so much fun to shove it at people, and they have to grab it. Like after the Vanity Fair party, I was waiting for the limo — Disney was so nice and gave us a limo — and there was an In-N-Out Burger truck. I ordered four cheeseburgers for everybody — hold the trimmings, I didn't want tomatoes and lettuce flying over the formal wear — and there were four guys working the truck, so I said, "Hold it." They loved it.
What was it like being at the party? Ginnifer Goodwin tweeted that her highlight of the evening was meeting you.
I know, that's amazing! That was a nice shout-out. She tweeted a couple of months ago about how she loved the short …
So she was one of the people who helped it go viral …
Yeah! I guess so. So someone that I was with spotted her, and she was very happy to see me. She was just expressing how much she loved the short. The Vanity Fair party, that was pretty awesome and crazy. Walking in, I saw Richard Gere at the metal detector, just standing there — so random! He was hanging out, looking at his phone. The sheer thrill of having an Oscar in your hand, it's like having the key to the city. You can basically walk up to anybody and introduce yourself. I saw Bryan Cranston at the bar with his wife, and he was such a nice guy to talk to. Anne Hathaway passed by me, and she went, "Congratulations!" — she was holding hers, I was holding mine. I met Hilary Swank for a brief minute, and Quentin Tarantino. It's just surreal, because you're talking to somebody, and then there's Coppola or Sally Field. An avalanche of crazy star power. At the very end, I met Hal Needham — the director of Smokey and the Bandit — and that guy is 81, and he was out partying until 3 a.m.! I was pretty blown away by him.
Did you have any idea it would be like this? Walking the red carpet, you got your first taste of it.
You see the mechanics of the whole logistical nightmare that is the red carpet and the show itself. It's built like a Swiss watch. During the show, you're watching Seth [MacFarlane] project this persona for three hours and beyond, and I'm just amazed by the stamina and the professionalism of all the performers in general. I didn't get to see most of the show, because once you win, they take you back and you do press and photos. And the red carpet, did you know they have a diamond lane? It's like a commuter fast lane. There's the regular carpet for us mere mortals, and then a red carpet for the superstars, and in between these two carpets, there is a narrow pathway, so if someone has to do an interview for E!, they can commute to work really fast, just run back and down. And then they can do the regular superstar carpet, marching slowly the other way. I learned how this worked when Jennifer Lawrence was zipping up and down it, in that amazing white dress.
It's amazing that she didn't trip when she was running back and forth, in those heels, in that dress.
These are first-world problems, but I really feel for the women there. What they have to wear, what's normal for them to wear at these events is insane. Guys have it easy. You get a nice tux that fits well, and you're good to go. I had a tux, but I upgraded mine. I decided to splurge for the Oscars. But I can wear it again …
Whereas Jennifer Lawrence cannot wear that dress at her next Oscars. The fashion press would kill her.
That would be the ultimate fashion mistake, right? My wife had an amazing dress made, but her feet were killing her. I'm just glad I remembered to thank her. On the way back, they were escorting me back to my seat, and Steven Spielberg was there, standing in the aisle, taking a stretch during the commercial break. So I thought, If there's ever a time to meet Spielberg, this is it, while I'm actually holding an Oscar in my hand, at the Oscars. So I said, "I just want to shake your hand. It's truly an honor to meet you." I wanted to say more, but I left it at that. His directorial vision is so embedded in my brain from growing up on his films — his way of telling stories, his shot blocking, his composition — he's an idol of mine. So that was the highlight, other than being onstage and looking out and going, There's Bradley Cooper! There's De Niro! That was a thrilling moment.
Do you feel like Spielberg was an influence on Paperman? The sentimentality? A lot of people feel like the short made it possible to believe in love.
I'll take that as a compliment. Some of the source material is just working in New York, how there are people who look at the ground and then sometimes at each other and have a brief contact, but then their paths might never cross again. So what if these two people did connect and got separated? How would the fates conspire to bring them together again? It's an urban fairy tale. I'm starting to think about raw themes for my next  little project. You have to be careful — an Oscar win doesn't translate into continued success. You have to be smart and go, Why did it happen in the first place? Because I worked so hard on this thing and made it mean something. So if you focus on that, maybe another Oscar will come, someday. So it's, All right, I've got to get back to work.