As we enter day three of Downton Abbey mourning, the curtains are still drawn, the wardrobe choices are all-black, and our hearts are too broken to even contemplate going outside and enjoying the many pleasures of modern life. You would assume that Lady Mary and Lady Edith are doing the same, right? They've lost two family members — surely they're holed up in the ladies' drawing room at the estate for the foreseeable future, right?
Yeah, no. They're just having a ball at London Fashion Week.
See, that's Lady Mary below, at the February 18 Burberry show. Even erstwhile Transformers star Rosie Huntington-Whiteley looks sadder than she does.
And there's Lady Edith on the same day at the Christopher Kane show. We suppose her smile looks kind of sad? But still.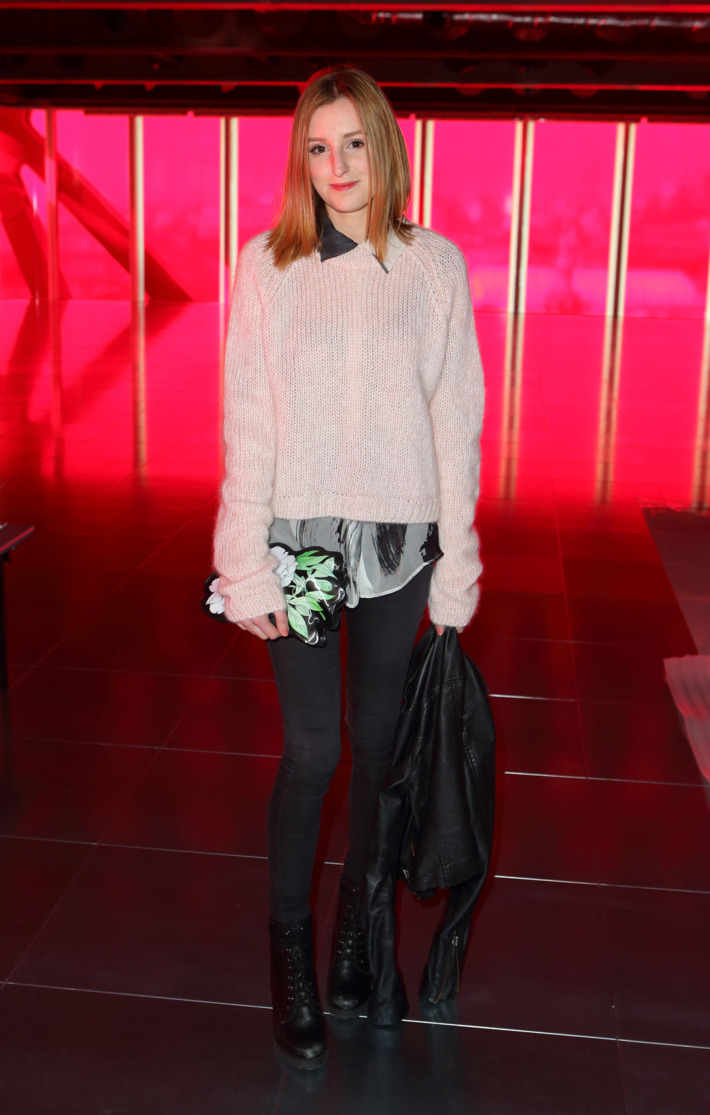 And then Lady Mary again, outside the Burberry show, standing tall. Why are you standing tall when there's blood coming out of ears over at Downton?
Two days earlier, Lady Edith had been seen at the Moschino Cheap & Chic show, at the Savoy Hotel. The Savoy! The nerve. You know what? We're glad you got stood up at the altar.